Rejoice! Easter is almost here! Because it is determined based on a lunar calendar, the date of Easter is different every year. In fact, at least in the Western world, it can fall anywhere from March 22 to April 25. In 2020, that date happens to be April 12.
Easter is a Christian holiday commemorating the resurrection of Jesus. As such, people have been celebrating Easter all over the world for thousands of years. Since it occurs in the spring, it has also traditionally been associated with rites of rebirth and new beginnings. The forty days preceding Easter are known as Lent, during which many people fast or make some sort of sacrifice. When that period of fasting comes to an end on Easter Day, it is common to celebrate by going to church as a family and then enjoying a big feast, typically including Easter ham. In recent years, the custom of following the church service with an Easter brunch has also become particularly popular.
Other Easter traditions revolve around the character of the Easter bunny, who like Santa Claus, is apt to surprise children with baskets of gifts on Easter morning. One fun way to celebrate Easter as a family is to use food dye to paint hard-boiled eggs in various colors and leave them out for the Easter bunny to hide. Then, when the children wake up, they will eagerly begin to look for the hidden eggs around the house or yard. Just make sure they locate all the eggs: You do not want to have to rely on the malodor of rotten eggs to find them weeks later!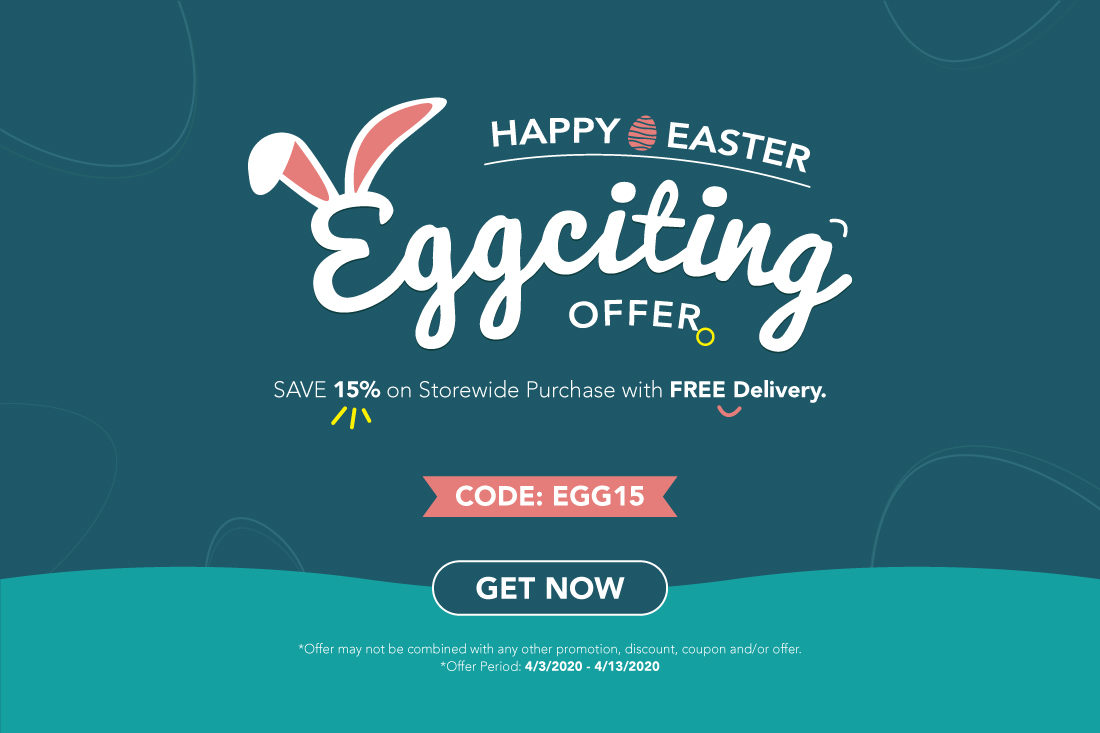 If you are looking for gift ideas to put in Easter baskets this year, or you just want another way to relax after a trying Lenten period, NAIPO has an "EGGCITING" offer for you. From April 3 until Easter Monday, you can save 15% on any purchase in the entire NAIPO store, plus get free delivery! Just as Easter eggs symbolize new life, NAIPO massagers can help you become a brand new you. Frequent massages can help you shed those lingering aches and pains from the winter months, and with a NAIPO massager you can bless yourself with a personal massage whenever you feel like it. Note that this offer, which expires April 13, may not be combined with any other promotion, discount, coupon and/or offer.