"The NAIPO oFlexiSpa Steam Foot Massager offers an innovative foot spa experience by combining the artistry of a rolling massager with the soothing effects of steam. Thoughtfully designed water filling and disposal mechanisms make the device exceedingly simple to use. The electric massage rollers are activated with the touch of a button. Spacious foot pockets accommodate a wide variety of foot sizes. The attached rubber cover prevents steam from escaping. Minimalist style and elegant design blend nicely with modern home decor."
We introduce you the iF Design Award 2020 winner – oFlexiSpa™.
A Reinvented Foot Spa Experience
A foot spa can be exactly what you need to unwind from the grind of everyday life, relaxing your body and soothing your soul. But traditional foot bath requires a heavy bucket of messy water and almost half an hour of warm-up time.
NAIPO's oFlexiSpa™ is the world's first smart steam massager, bringing the comforts of a foot spa into your home. It requires just under a cup of water and a mere 30 seconds to get up and running.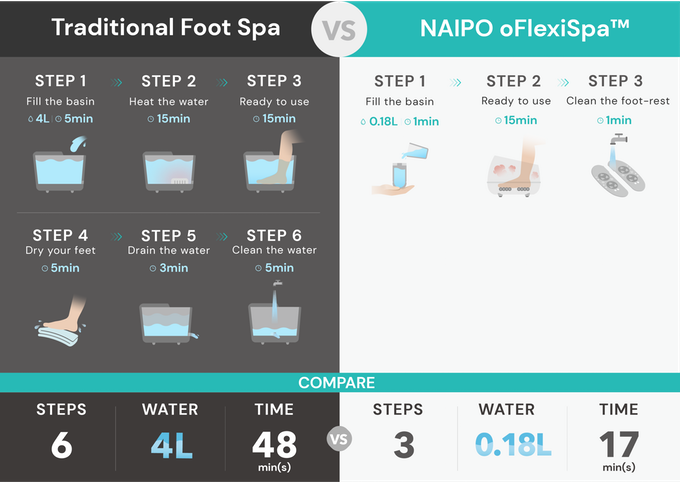 Start with A Cup of Water
The oFlexiSpa™ is environmentally friendly and water-conserving. Best of all, you don't need to carry around a heavy bucket. With the oFlexiSpa™, enjoying a foot steam massage has never been easier.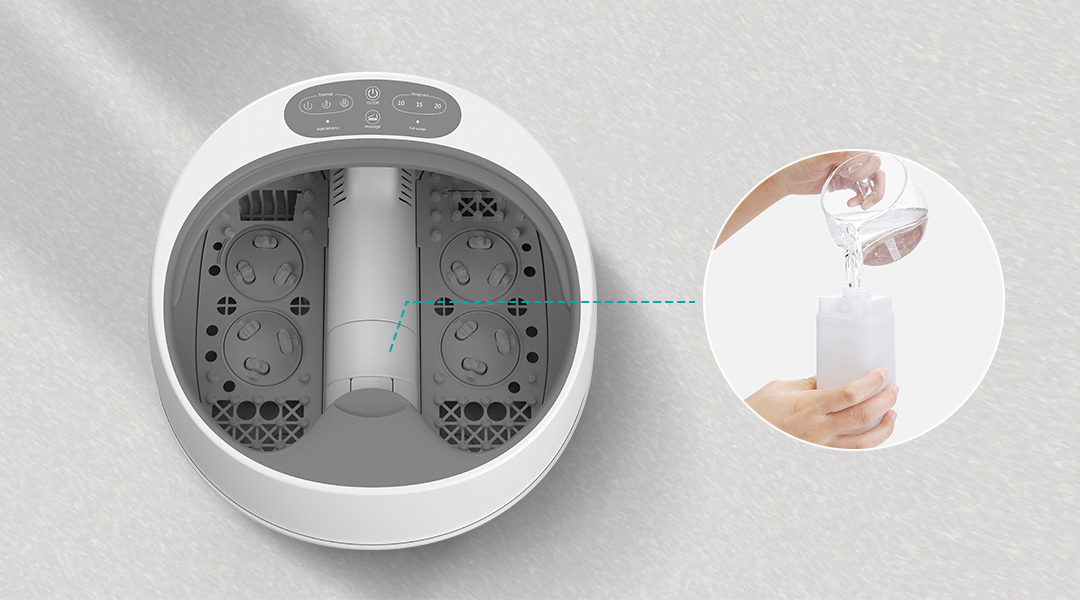 Electric Massage Rollers for Complete Relaxation
The oFlexiSpa's 3D electric massage rollers offer a kneading massage to tired and aching feet, targeting acupressure points for full-body relaxation.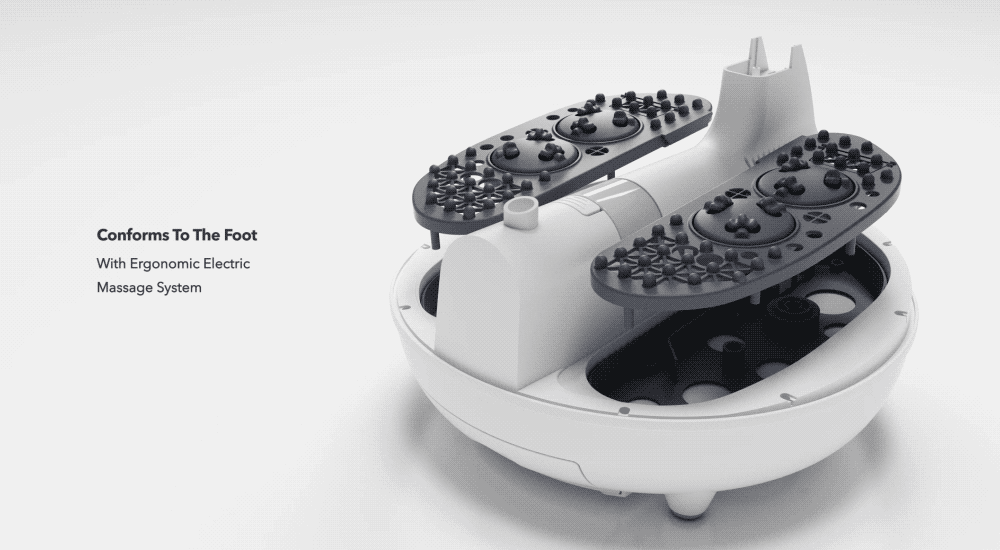 Warm Steam System for Better Blood Circulation
The soothing effects of steam have been proven to improve blood circulation, eliminating fatigue and making you feel more energized. A good foot spa treatment obviously offers relief and healing from foot pain, but it also has a dynamic effect on your entire body.
The oFlexiSpa's full coverage design ensures your feet are completely surrounded by steam, creating a more immersive and effective steam spa experience.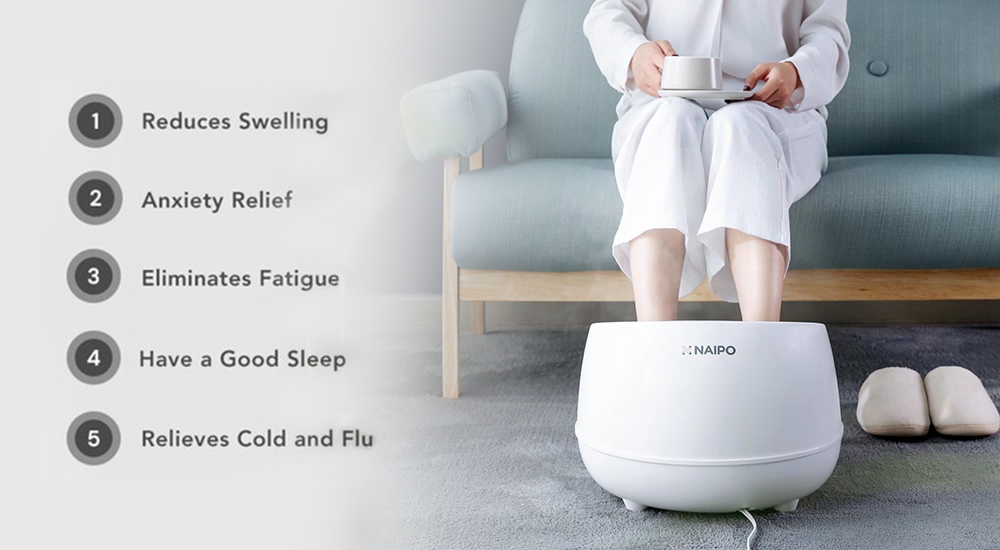 Smart & Convenient Features
With an intuitive timer and temperature controls on a smart touch panel, getting started is easy. Turn the electric rollers on or off at any time with the touch of a button. The temperature is also customizable, with 3 levels of thermal control.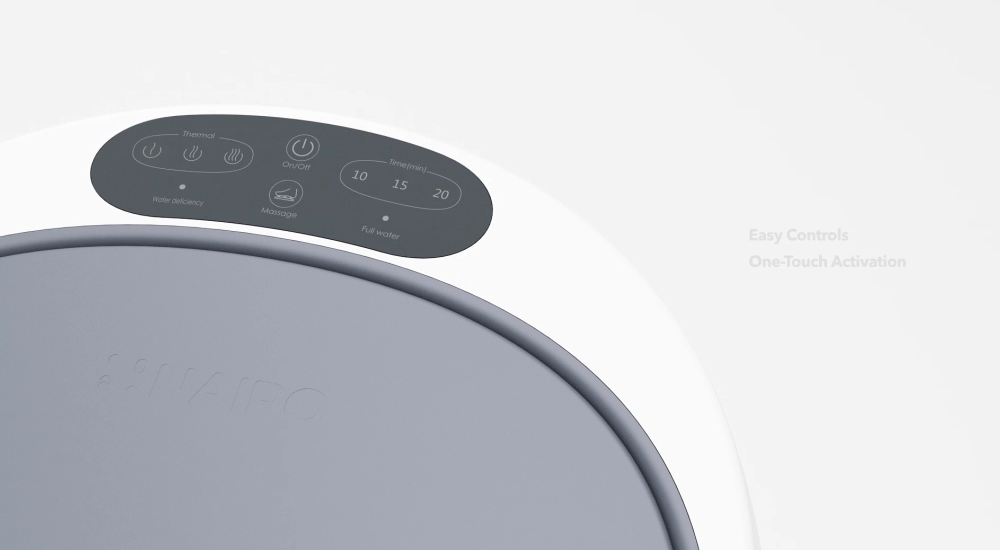 Just Get Up and Go
Because it generates warm steam instead of warm water, you don't need to wipe your feet off after using oFlexiSpa™. The oFlexiSpa™ can be used on any floor surface, since it does not spill or splash.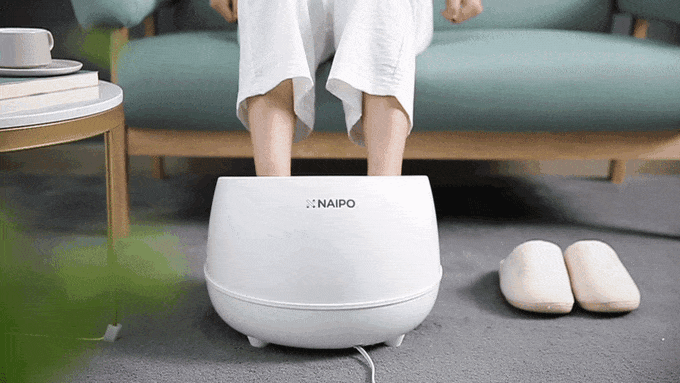 Easy to Clean
The oFlexiSpa™ eliminates time-consuming cleanup. Unlike a traditional foot bath, there is no filthy pool of water to dump out when you are finished. Cleaning your oFlexiSpa™ is a cinch. The lid and massaging rollers both detach, so you can easily clean them at your convenience.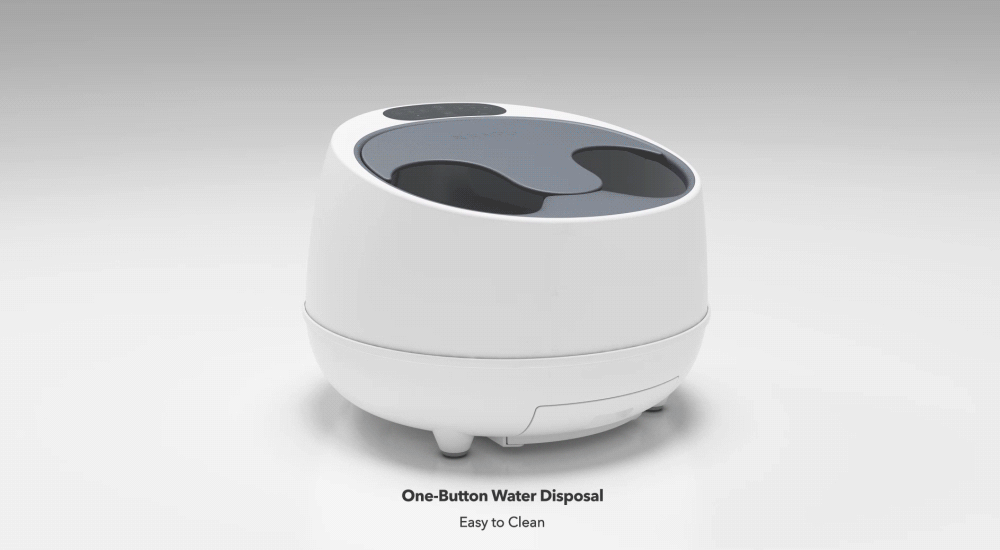 The revolutionary oFlexiSpa™ massager and foot spa is available now with special pricing and incentives for early adopters. If you're interested in foot spa, don't miss it!