Neck pain is one of those very common and annoying problems. It can happen at any time from sleeping wrong; traveling without a neck pillow, or from poor posture over time. If not cured and prevented properly, neck pain can bring down your focus, your health and will give you a really bad looking posture. This is not something you want to happen.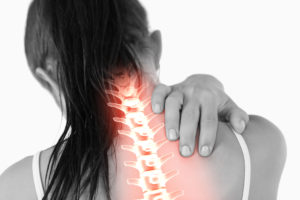 It is frustrating when stiffness and pain hit the neck, because that's a very important part of the body. This article will cover 8 easy and vital tips to prevent neck pain and solve the neck pain you already have.
1. Proper Posture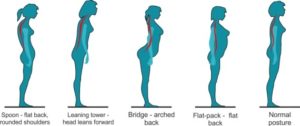 The first thing you can do to prevent neck pain is to have good posture throughout the day. Keep your shoulders back and chin down, to get the right posture for your spine and neck muscles.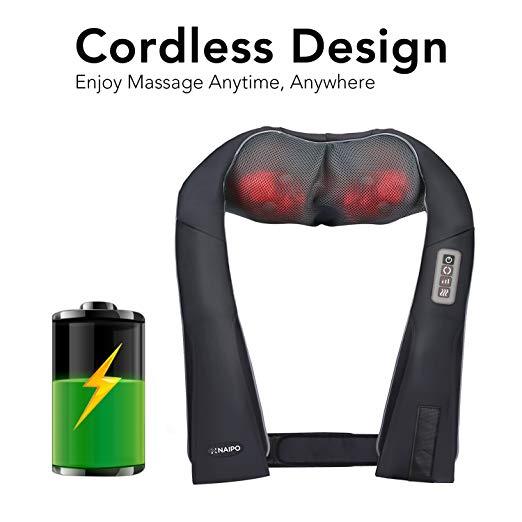 Maybe you need to spend long time in the office, and this is going to affect how your body will position itself during your day. If your work involves sitting for long periods in front of a computer, it might be time to get a cushion or other accessories for your chair. Naipo's combination of Back Massager and Seat Cushion provides accommodating comfort with a Shiatsu massage and heat built-in.
Related: Useful Stretches to Get Rid of Lower Back Pain.
2. Frequent Traveler? Get a Neck Pillow
One of the best ways to prevent neck pain on a trip is to get a neck pillow – and use it. Did you know that a neck pillow helps promote proper head, neck and spine alignment? Instead of your head flailing here and there while you sleep on a road-trip or long-haul flight, your neck stays in place thanks to the neck pillow and prevents any stiffness or pain.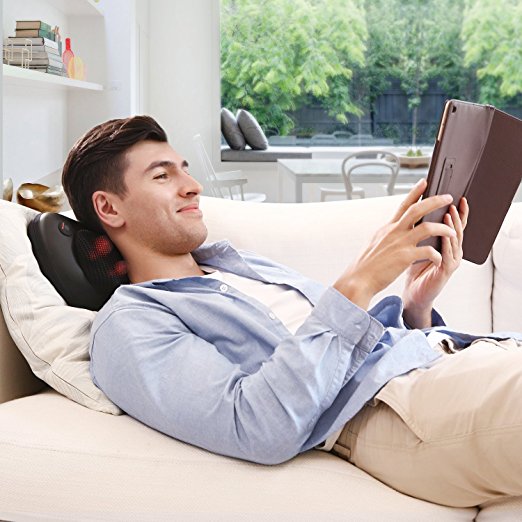 The best kinds that can get today are the Neck Pillows made in Soft Memory, that help better your neck to adopt a proper posture. Using a neck pillow will not only help your neck stay in a more natural position, but it will definitely help you get a better sleep during your long flight travels. 
Related: Healthy Tips for Frequent Travelers.
3. Stretching Can Keep the Pain Away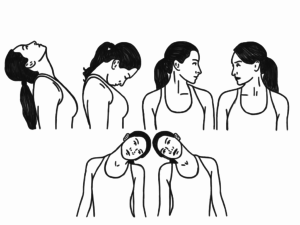 Our bodies wake up from a deep sleep feeling stiff and tight. After all, our bodies don't move much at night. The first thing everyone should do is spend 10 minutes stretching the various parts of the body. If neck pain is a problem for you, spend a few minutes after waking up to stretch the neck. Also, do this if you sit in front of a computer for a long time.
Roll shoulders backward and down 10 times
Squeeze your shoulder blades together at least 10 times
Push your head backward into your hands and hold for 30 seconds
Bring your ears to your shoulders at least 10 times on each side
Related: 6 Easiest Ways to Recover after an Intense Workout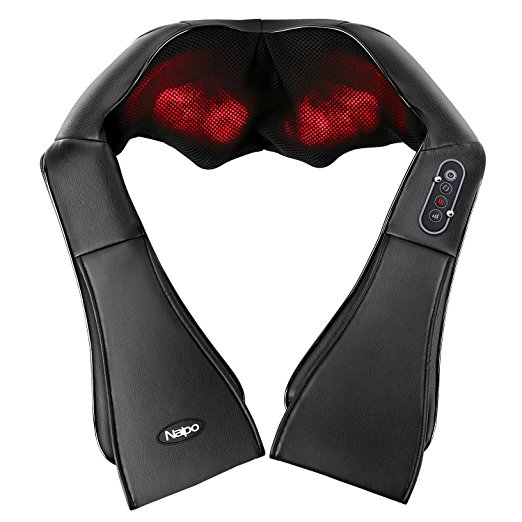 4. Take a Hot Shower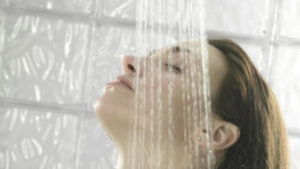 When muscles are stiff, a quick and easy way to help relax them is to apply heat. In the morning after waking up, take a hot shower and ensure the water hits the neck where it hurts most. Don't twist the neck; keep it in one place. Hot water helps to relax muscles and causes any pain or stiffness to subside. You can also apply a heating pad to where it hurts, in case the pain comes back later in the day.
5. Cut Down on Smartphone Usage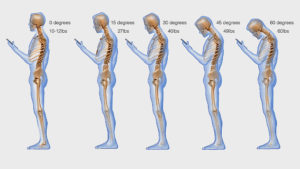 A reason why many people get bad neck and head posture is because they look down on their phones for hours a day. This causes the neck to get out of a straight position into an awkward one, which can lead to not just neck pain, but can also put undue stress on the upper back and spine. This will not only affect your neck, but in the mid-long term it will as well have a bad impact on your back, spine, shoulders and posture. You will end up looking not that attractive anymore. Plus, it is very dangerous to walk and constantly watch on your phone screen.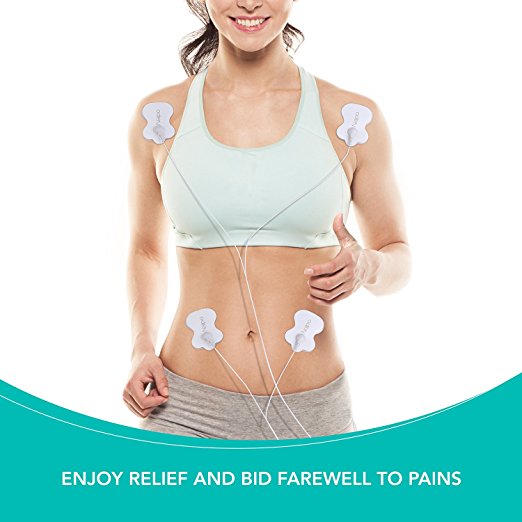 Cut down on the time you spend on your smartphone every day. A little goes a long way. If a smartphone is important to your work, then watch how you handle it. Don't keep the smartphone in your lap; bring it up closer to eye level or get a cheap smartphone stand.
6. Get a Massage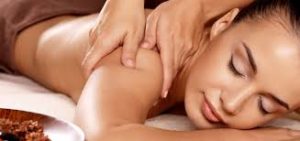 Sometimes, when neck pain gets really bad, a massage is one of the only things that can help. Having good and frequent massage can solve upper and lower back pain, it helps to relieve stress and helps to be generally healthier.
But getting a massage on a weekly basis can be very expensive and it requires sparing a lot of time and leaving your home. To solve this problem, Naipo's offers a Neck Massage Pillow that specifically targets small areas such as the neck or lower back. It's built with a heat function and deep massaging nodes that give you the feeling of getting a real Shiatsu massage.
Related: Who Knew Creating a Home Spa Would be so Easy!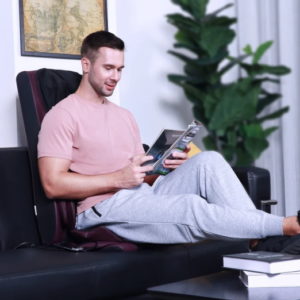 7. Foot Reflexology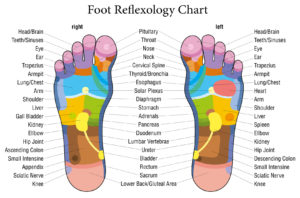 We talked about getting a massage pillow for your neck, but did you know your feet are the gateway to whole-body stress and pain relief? In many cultures, it is believed that putting pressure on and massaging specific parts of the feet can relieve pain in the body. That is why it's always good to get a foot massage – it's more than just relaxing. You can check our Naipo's Electric Foot Massager with Heating and 18-Massage Nodes to get a good foot massage right in the comfort of your home.
Related: The Health Secrets of Chinese Foot Reflexology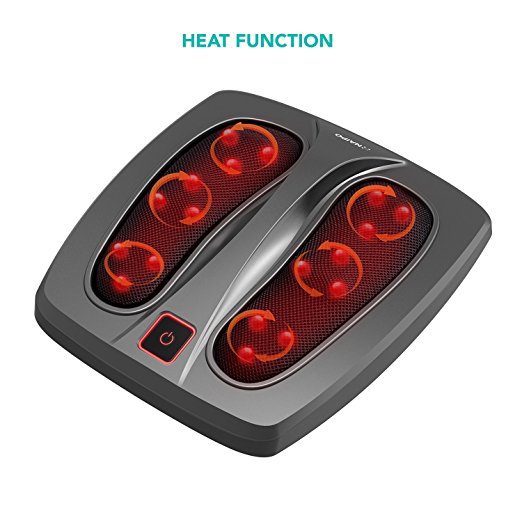 8. Sleep Better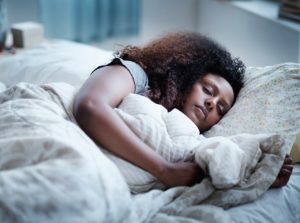 A lot of people don't sleep right or don't get enough sleep during the night, and this causes neck pain. They twist and turn throughout the night and one of the simplest remedies is to get better pillow (or more!). Not all pillows are made the same, and almost all pillows lose their shape over time. Instead of getting polyester or cotton-filled pillows, go for something more luxurious like down-filled pillows. These pillows are filled duck or goose feathers that bring warmth and softness like a 5-star hotel room. Down-filled pillows hold their shape for a very long time.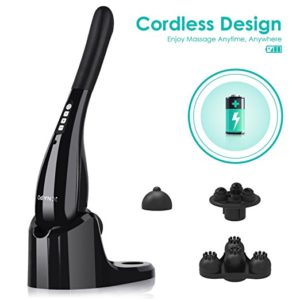 Related: How to Create Better Sleeping Habits
Lastly, sometimes getting more pillows can help relieve a stiff neck in the morning. You want your head and neck to be parallel to the floor or slightly higher, but never lower. Getting an extra pillow to sleep on at night could get rid of neck pain completely.