At some point in your life, you've used a neck pillow. Whether it belonged to you or another person – you undoubtedly experienced the pleasure and relaxation it can provide. However, despite it's renowned comfortability, our neck pillows are often found stashed away in our closets waiting patiently for our next adventure. What most people don't know is just how versatile the neck pillow can be. Here's four unique ways on how you can begin using your neck pillow more in your day-to-day.
Neck Pain & Other Injuries
Neck pain can be one of the most common pains we get. It can range from more serious injuries, like whiplash, to simply sleeping in the wrong position at night. Regardless, we rarely find relief from our pain. That's where the comfort of your neck pillow can help. It's often forgot about, but the neck pillow actually helps promote proper head, neck and spine alignment. So, when you're experiencing neck pain, it can be a useful way to keep your neck aligned and the muscles stationary.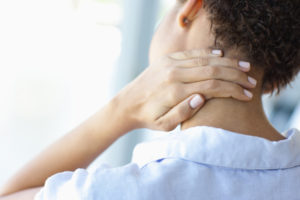 The Great Outdoors
It can seem unusual and slightly tacky, but the outdoors can be an ideal location for your neck pillow. If you like to sleep among the stars, your pillow can provide a comfortable place to lay your head. Or, if camping isn't your thing, you could always bring your pillow out to sporting events to save yourself from the hard plastic stadium seats. Just because you're outdoors doesn't mean you can't experience the same comfortability as you would indoors.
Home, Sweet, Home
Surprisingly enough, another great use for your neck pillow can be right at home. If you're someone who likes to read in bed, you can utilize your pillow to keep your neck muscles from tightening up. Or, if you work from home, you can prevent unnecessary back problems by placing the pillow behind you while you sit. Because it's so small and adaptable, it's the perfect way to keep you relaxed without being too obtrusive.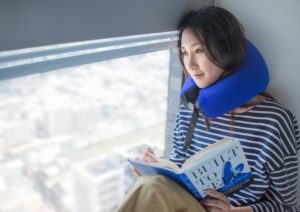 The Classic Method
Let's not reinvent the wheel here. The neck pillow can still be used for its intended purpose. Whether you're on a 13-hour flight or just trying to grab some shuteye during lunch, your neck pillow can still be your one way ticket to relaxation. But, let's look at some of the other ways it could be used:
Reverse: Sometimes, our neck pillows can't bear the weight of our own heads. So, instead, flip your pillow around and quickly turn it into comfy head support.
Lateral: For those lucky enough to get a window seat, you should use your space and twist your neck pillow around to prop up your head.
With that, we find the neck pillow's usefulness is only limited by your imagination. Sure, it can be put to good use on long flights or bumpy bus rides. But, it also can find other ways to enhance our daily lives for the better. Next time you're taking a trip or just need some added support at home – consider your neck pillow. It could be more practical than you think.