Black Friday Introduction
Every year, shoppers in America look forward to Black Friday, the day after Thanksgiving that marks the unofficial beginning of the holiday shopping season. However, with the rise of the Internet and online shopping, Black Friday has changed in recent years. Once most known for early morning queues and herd-like stampedes of shoppers, the quasi-holiday has relaxed a bit, and you can now shop without the fear of being trampled or missing out on the last item a store has in stock.
A decade or so ago, if you wanted to snag a good deal on Black Friday, you had to brave it by going to the mall, a busy shopping area, or another retail outlet. If you were an online shopper, you had to wait until the Monday after Thanksgiving, Cyber Monday, to begin your holiday bargain hunting. Nowadays, that distinction no longer exists: Black Friday 2019 will be a shopping bonanza both online and offline, and you can comfortably search for the best values without leaving your home (or office, for the unlucky ones who have to go into work).
This year, with a late Thanksgiving, Black Friday falls on November 29th, giving us the shortest possible holiday shopping season. In fact, retailers haven't had to face a shopping season of just 26 days since 2002. Expect the savings to come at you with a force this Black Friday, as everyone tries to make the most of a truncated schedule.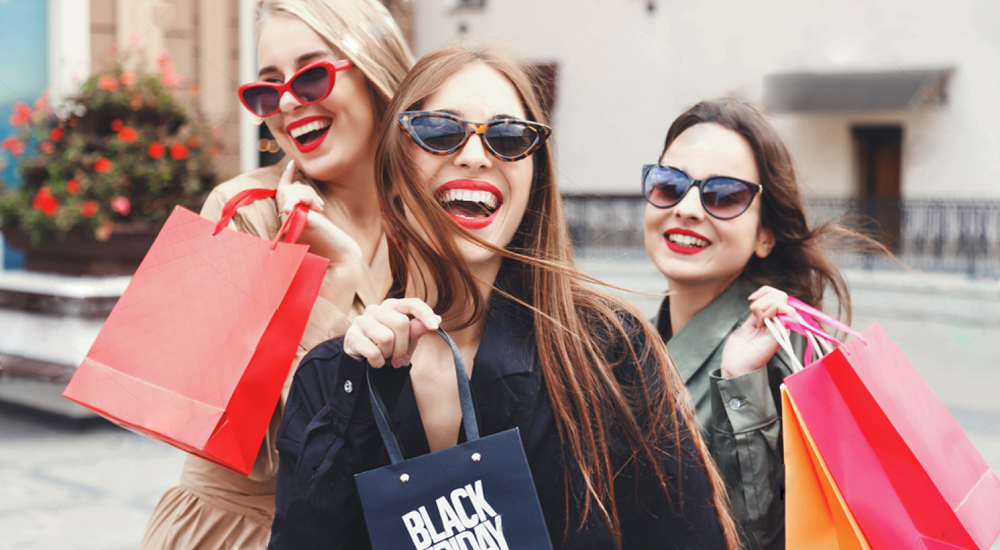 Black Friday's Low Prices
For most of the year, if you see a huge slash in prices, you can assume it is not a quality product. This is especially true on Amazon, which allows sellers to list a "sale price" without having to prove the product was ever listed at the "list price." There is a reason you rarely see sales on brands like Nike and Apple; premium brands understand their value and will not risk tanking that value by offering outsize discounts.
That logic goes out the window on Black Friday. As soon as the holiday shopping season starts, all bets are off when it comes to identifying the best prices. You will see significant deals on products of every category and price level, including hundreds of dollars of savings offered by top-tier brands. The hard part comes from separating the quality buys from the bad, separating the good deals from the bad, and perhaps most importantly separating the true deals from the products that are always "on sale."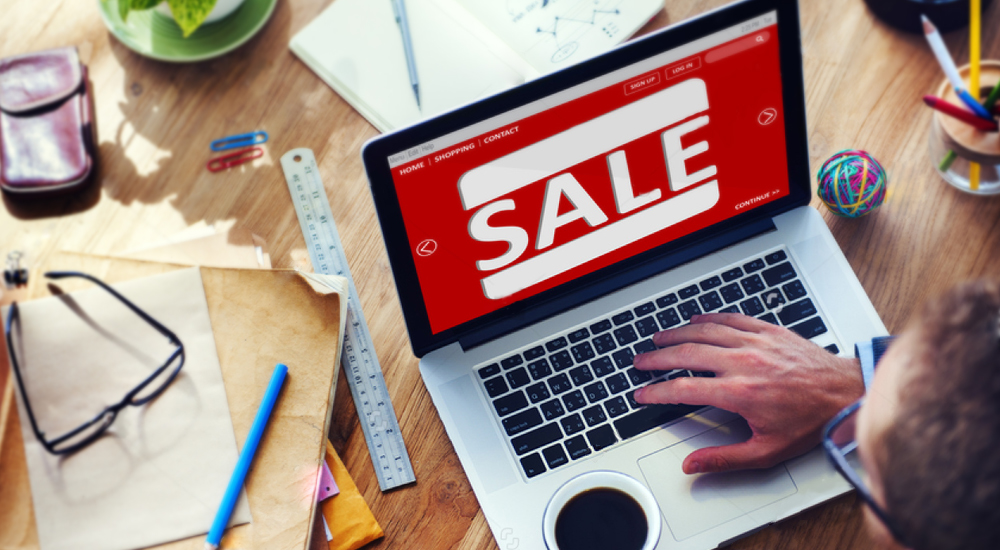 Black Friday's Strategies: Be Rational
What is the best way to determine what qualifies as good Black Friday value? The best advice we have is to be rational: Instead of just looking at the number after the dollar sign, consider each product as a long-term investment. Don't buy something simply because the deal seems "too good to be true" or because you think that it is on sale for such a little sum that you won't mind if is of an inferior grade. Such strategies are liable to lead to you throwing money away, a bad idea if you expect to get through the holiday shopping season with your pocketbook still intact.
Before hitting that "Complete Purchase" button online, carefully consider the product and the role it will play in your (or the gift recipient's) life. Is it something you will actually use? Is it something that will last a long time so you do not have to make a similar purchase next autumn? Does the normal price seem to make sense? It is very easy to go to sleep on Black Friday having purchased a lot of junk, which you will regret as soon as the torrent of packages begins to arrive on your doorstep.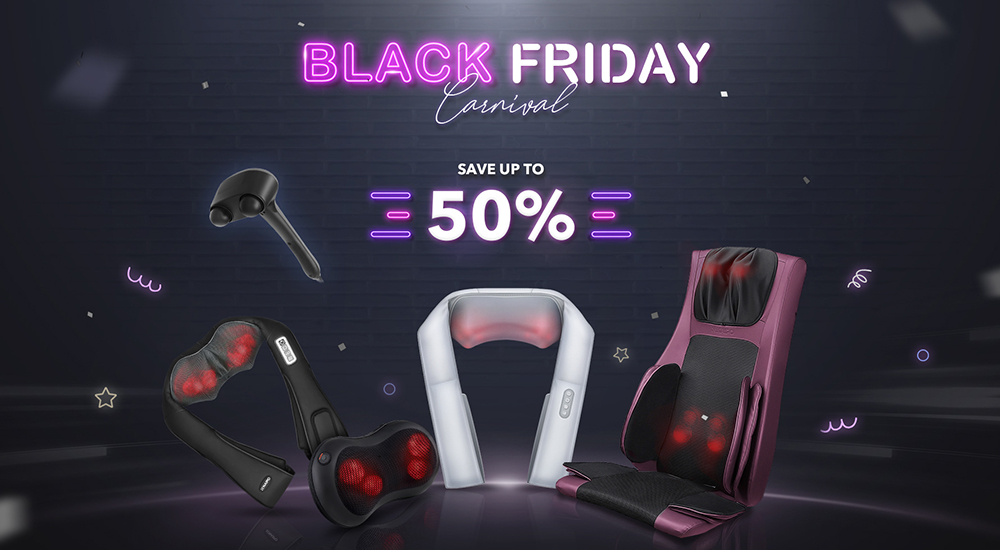 NAIPO Annual Big Sale with New Arrival
As always, NAIPO is celebrating Black Friday with our annual "Big Sale." Peruse naipocare.com, and you will find many deals on our massager products, making it easier to bring wellness and personal care into your life and into the lives of your loved ones.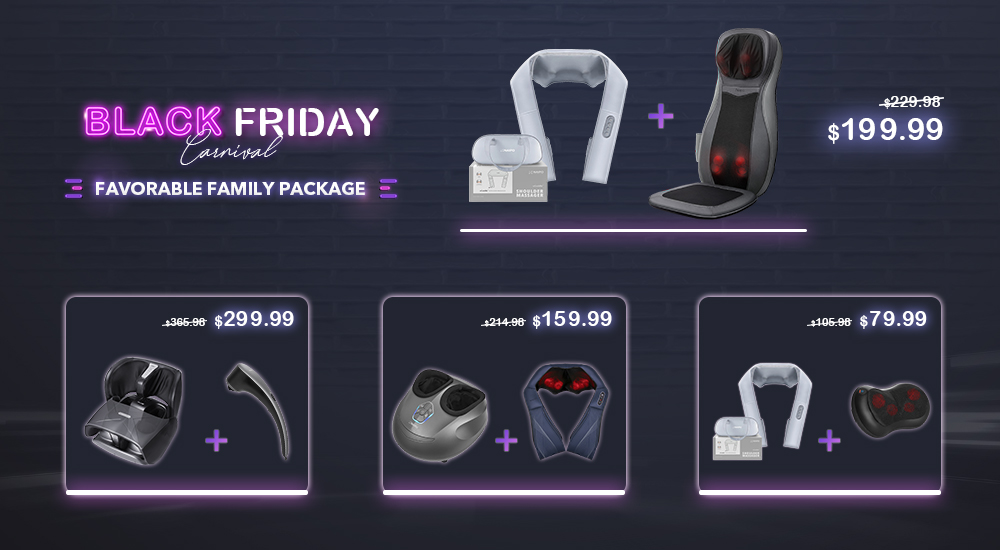 2019 is a special holiday season for us, because in addition to our Big Sale, we are proud to announce our newest arrival: The oCuddle™ neck and shoulder massager. This latest model was designed and developed after years of market research and after soliciting feedback from hundreds of thousands of customers. The oCuddle's adjustable straps make it a portable, adjustable massager that promises to fit all body types and physiques. We know it will make for the perfect Christmas gift!