Get your massager on amazon here : Naipo Neck and Back Massager
I train quite often at the gym and it comes with it's share of back pains and other muscle pains. It's part of the fun too. As they say, no pain, no gain. Recently, they installed at my gym this full body massage chairs and after a training session, they feel just amazing. But here's the problem, they're at the gym, out of reach for when I'm not going. Also, lets be honest, using those massage chairs became a bit uncomfortable because people use it right after their gym session, like me, and it comes with all the sweat you can muster. I have a layer one for hygienic purposes, but still, I wished I could enjoy that same feeling when I'm home. And here comes Naipo Neck and Back Massager in play. I actually don't care all that much about the whole body massage, just the focus on the main pressure points I get from training on my lower back and neck.
First Impressions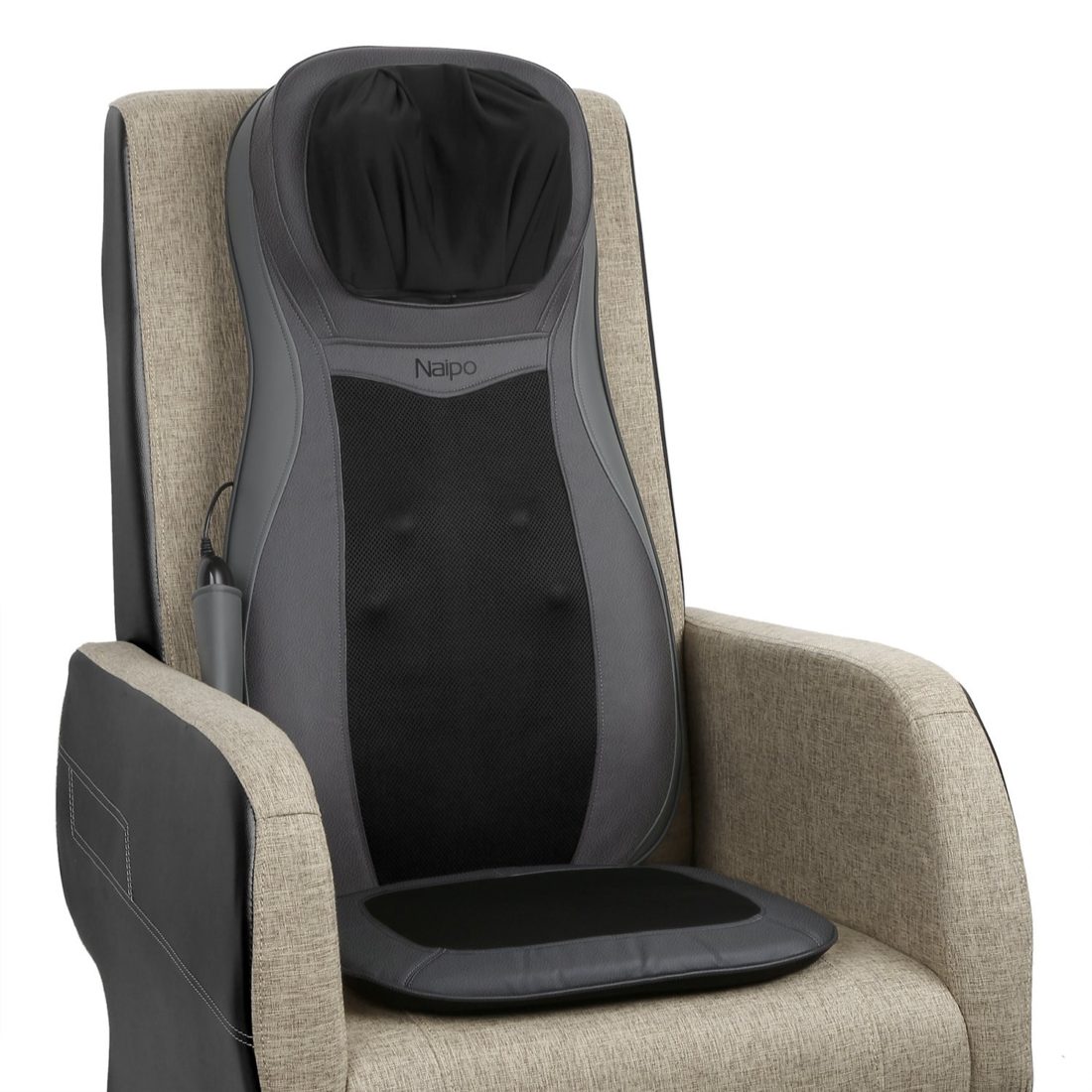 I got surprised by the size of the box. I didn't expect it to be this big because it's just a home massage product, right? Well it's a lot more than that. When I opened the box, I could see the size of the massager. I thought it would be something flexible, but it wasn't. It was bigger then expected, quite solid too and when I took it out, I could feel the quality of it. The idea of a massager seems quite simple, but we forget that to deliver a quality massage, technique and research are key elements to consider and for the first time, I could really feel the work that came behind Naipo's Massager.
What's in the Box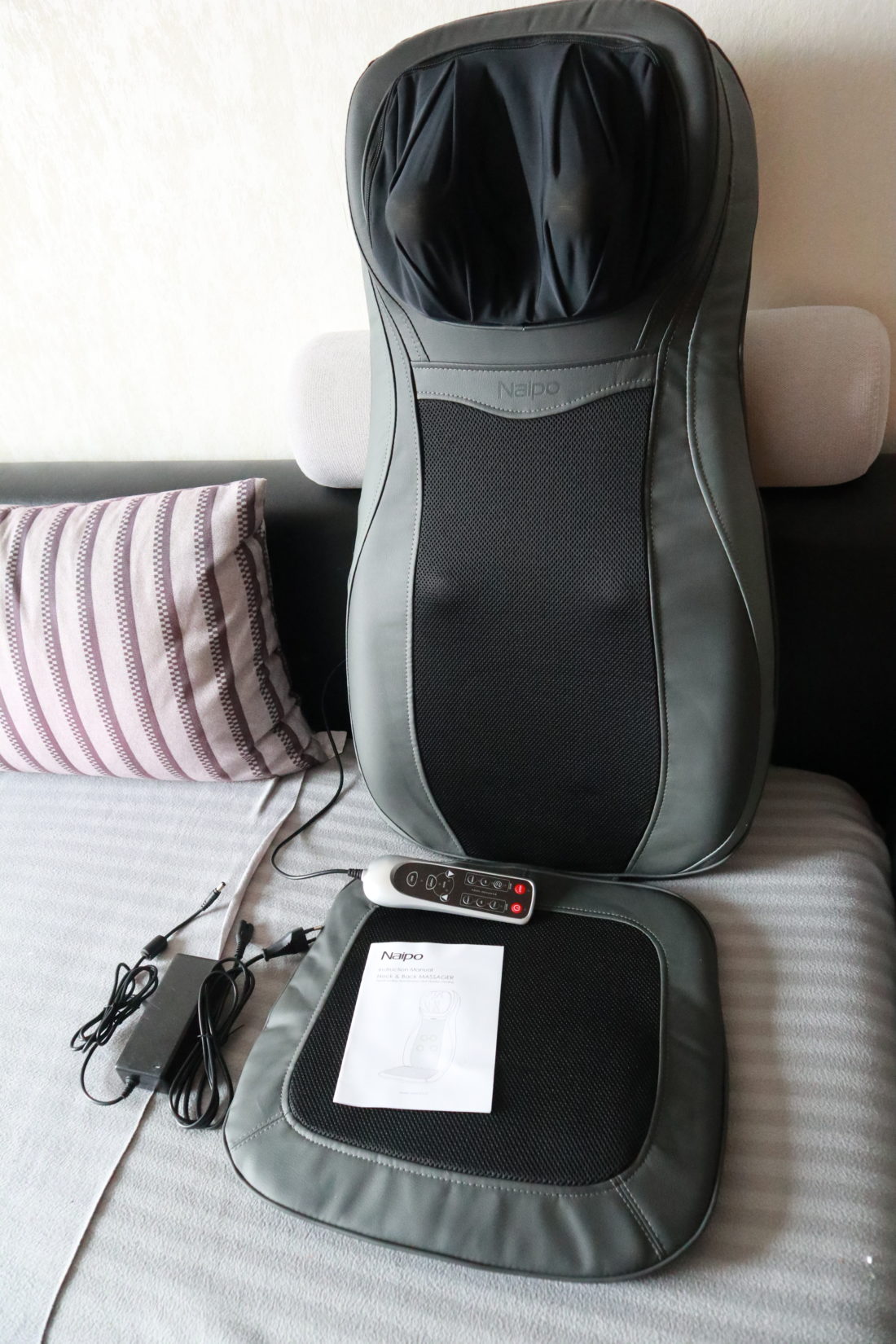 The elements in the box are quite straightforward. You have the chair massager first. Attached to it is the remote, no batteries required because it's connected through the cable. It also has a convenient little pouch to put it away. The power cable and also a removable leather that goes on the back of the chair are part of the package. So all you need to do is plug it and use it.
Design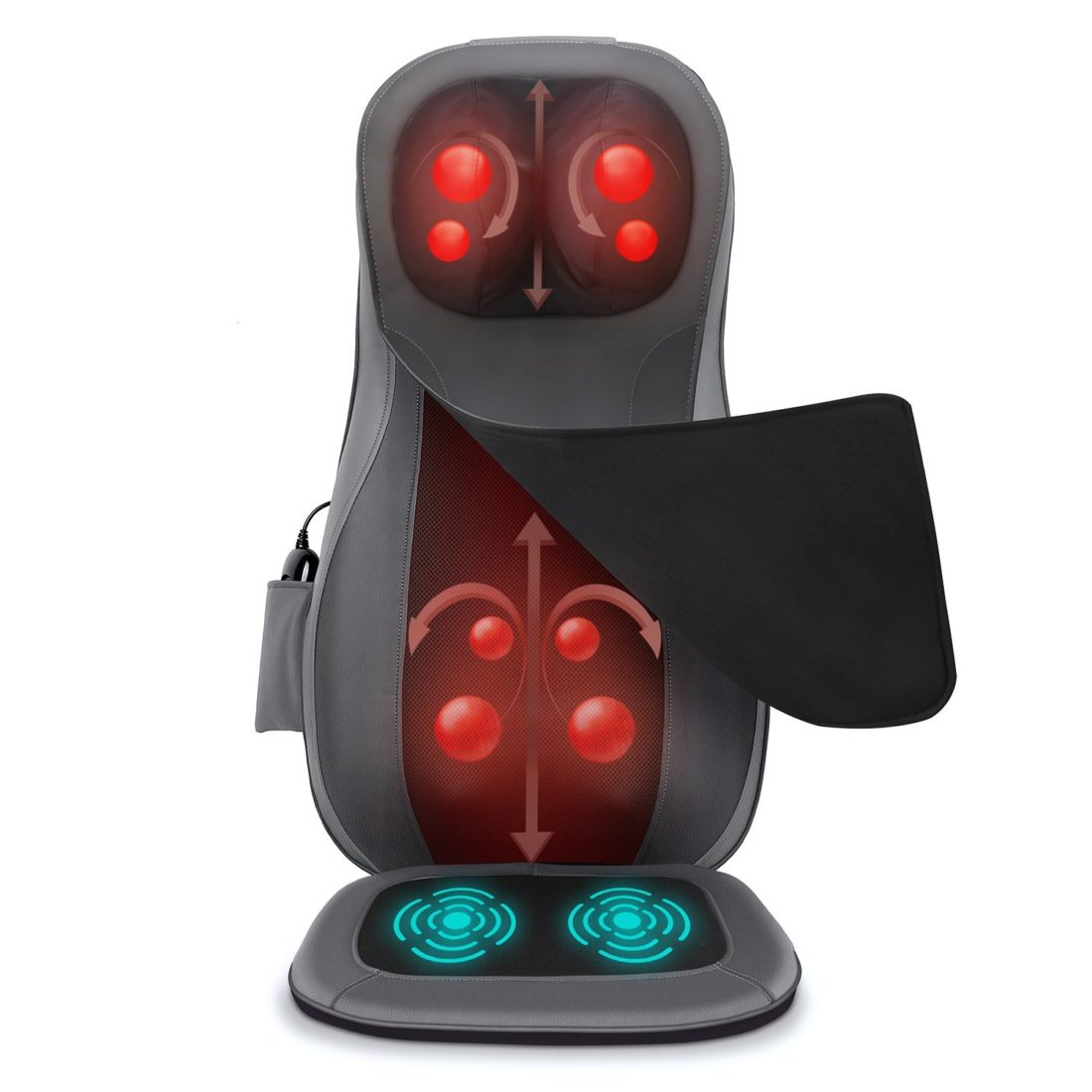 The massager really does give the impression of one of those massage chairs I found at my gym. Like the nodes that knead your back that come out at the top and that feel quite welcoming and comfortable. The hard section, which is the back, has a very slick and beautiful design without being overly modern. It's meant to fit at home, at the office and in the car for long drives. As I said earlier, you have a removable leather section that reveals the mesh back. You can either use it with the leather or without. The leather creates a ticker padding with the nodes to soften the massage, so based on feeling, you can chose what best fits you. The remote is also straight forward and there's a convenient pouch to put it on the side when not using it.
Experience of the Massager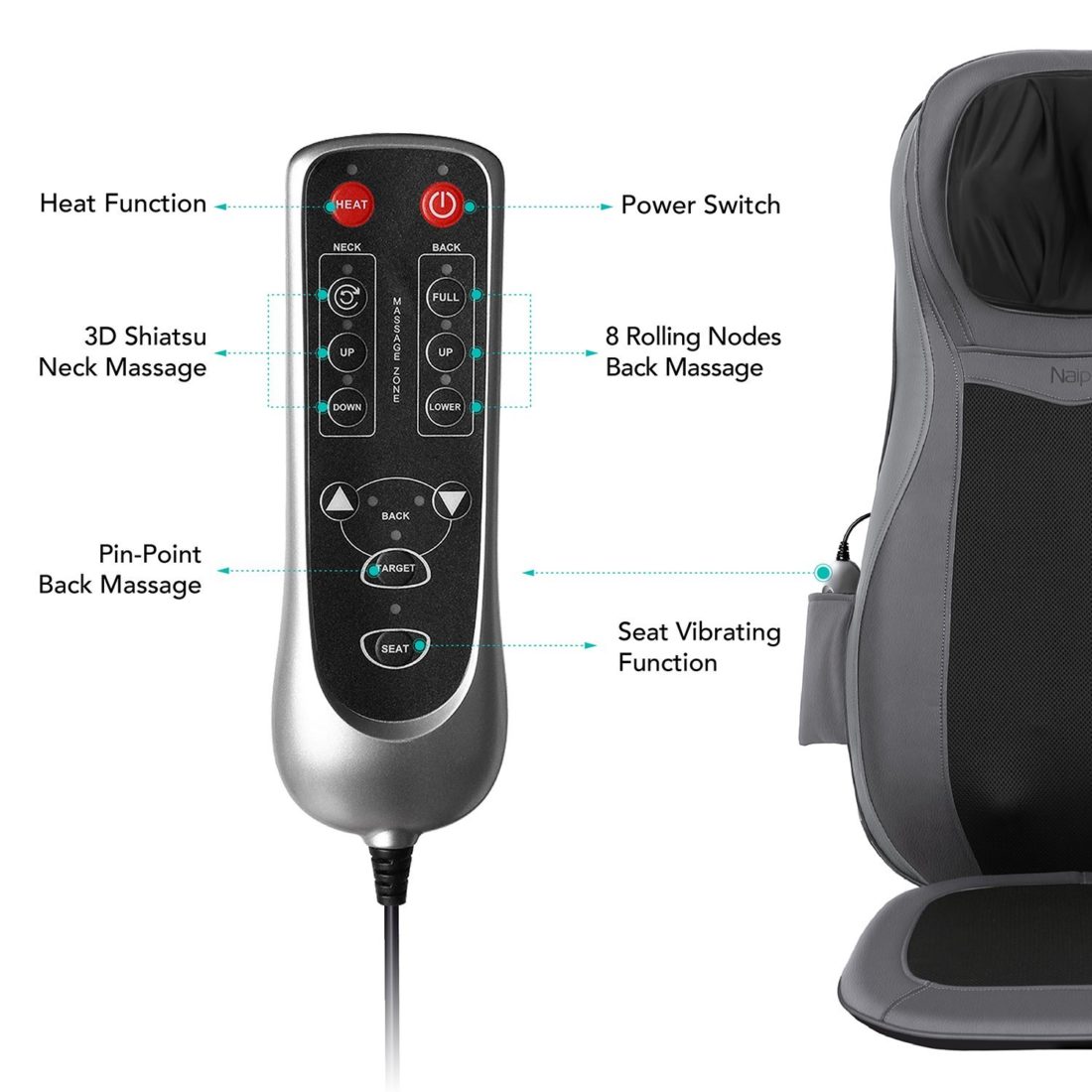 I didn't wait long to try out the massager and it's different functions. I started right away with fireing the back section. 4 nodes roll on your back from top to bottom. You can also have it concentrate on the lower back, which is where I usually need it, or the upper back. As you also set yourself comfortably in the neck kneading section, you can use the remote to move the neck nodes up and down to best suit your needs. You lay in the massager like a king. If you also happen to have a lazy boy or a big chair to set it in, it really does feel like being treated as royalty. Finally, start the vibration mode for seat to have a full body massage that hits all the right spots after the gym. I also like to use the heating mode as it allows for the muscles to better relax. Really, I have set myself to use it at least once a day since I got it and it really did calm a lot of my training aches. It would be great if the remote was wireless instead of with a wire, but then again, I would fear of loosing it. Other then that, I have no complains.
Pros
Lots of function to cover whole body
Slick design that fits anywhere
Adjustable nodes to set the right pressure
Heating function is great for lower back and release pressure
Strong build
Remote pouch for ease of access
Cons
Conclusion
There's not doubt that I really like this product as it hit all the right spots for an active person like me. When I get a professional to massage me, it's always the lower back and the neck. This gives the right amount of pressure to relieve the stress I put on my body. You can feel the quality of it and it does the main thing it's supposed to do, which is to relax you.