Got myself a nice little treat with this Naipo Shiatsu Foot Massager. I never was a big fan of electronic massagers, but I decided to give it a go nonetheless because at one point, my feet were sore, and I didn't have the time to meet up with a professional to get a massage every day.
First Impression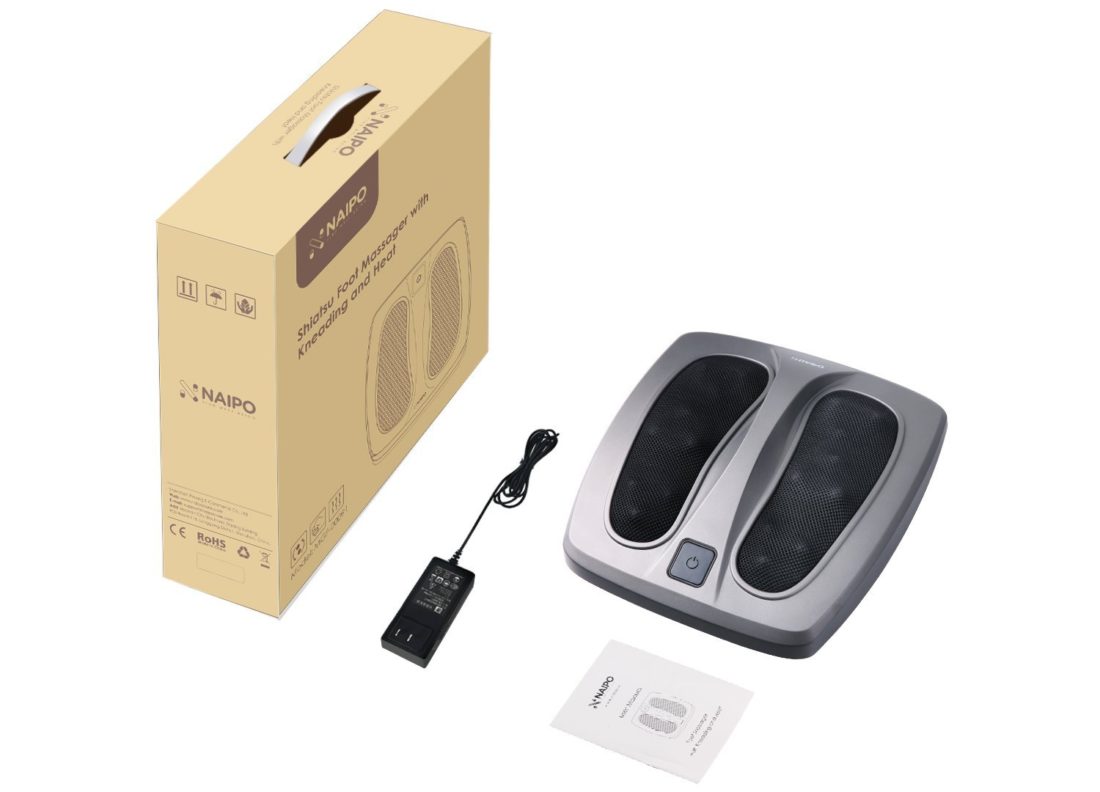 As I got the package through the mail, I was a bit surprised by how roughly it was handle during by shipping company and worried about the product inside. Thankfully, it was tightly sealed inside a shipping bag to protect it from the weather. When I opened the bag, I also found that the box was almost open from the bottom due to the pressure during the transport. I was pleasantly surprised to see the product well protected inside to avoid any rough handling.
What's in the box?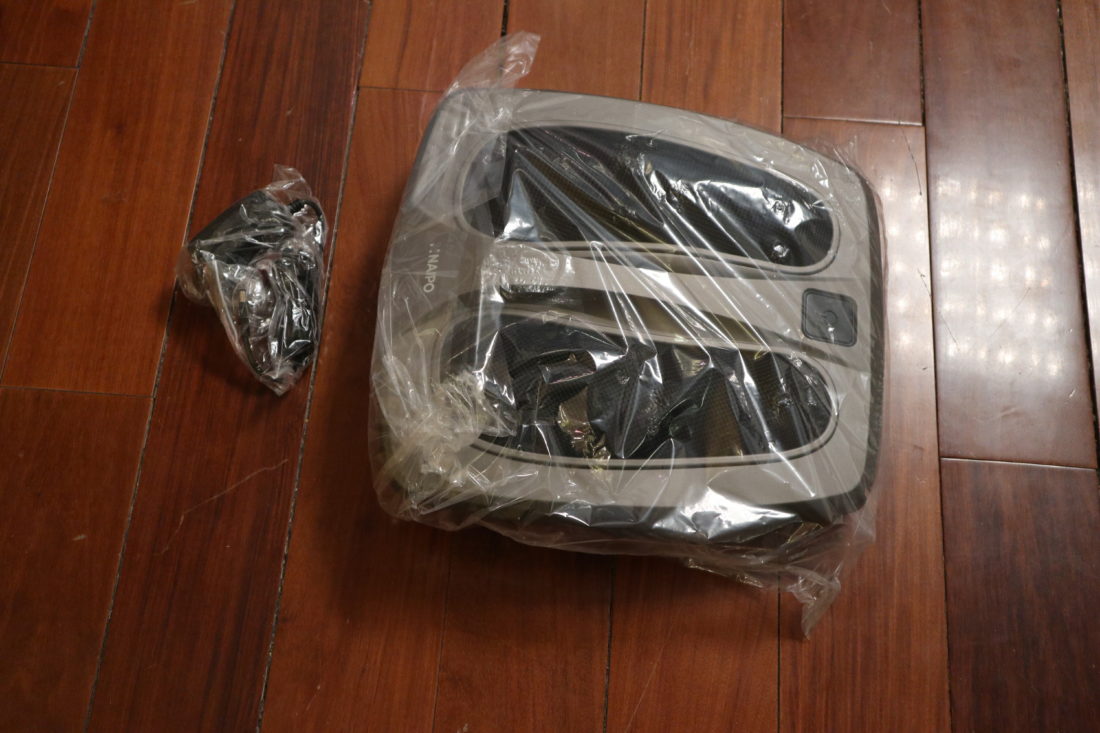 This foot massager cannot be more straight to the point. The box contains the foot massager and an adapter/plug for home use or office use. You will find your trusty little booklet with instructions on how to use it as part of the standard packaging. I know a lot of people don't read it, but I do because it's always best to know how things are supposed to work and not get any bad surprises
It took me little time to set it up, make myself comfortable and give it a go.
Product Experience
Now here's my experience of the Naipo Shiatsu Foot Massager. Please note the following; I got it after a pretty long day of work and therefore, having this foot massager waiting for me was like a blessing. Have you ever had anyone tell you "Oh, you look tired! Let me give you a foot massage." when you get home? Me neither. This is quite literally the next best thing. I had high expectations and little patience to complicate myself with a million functions. And boy did this product deliver!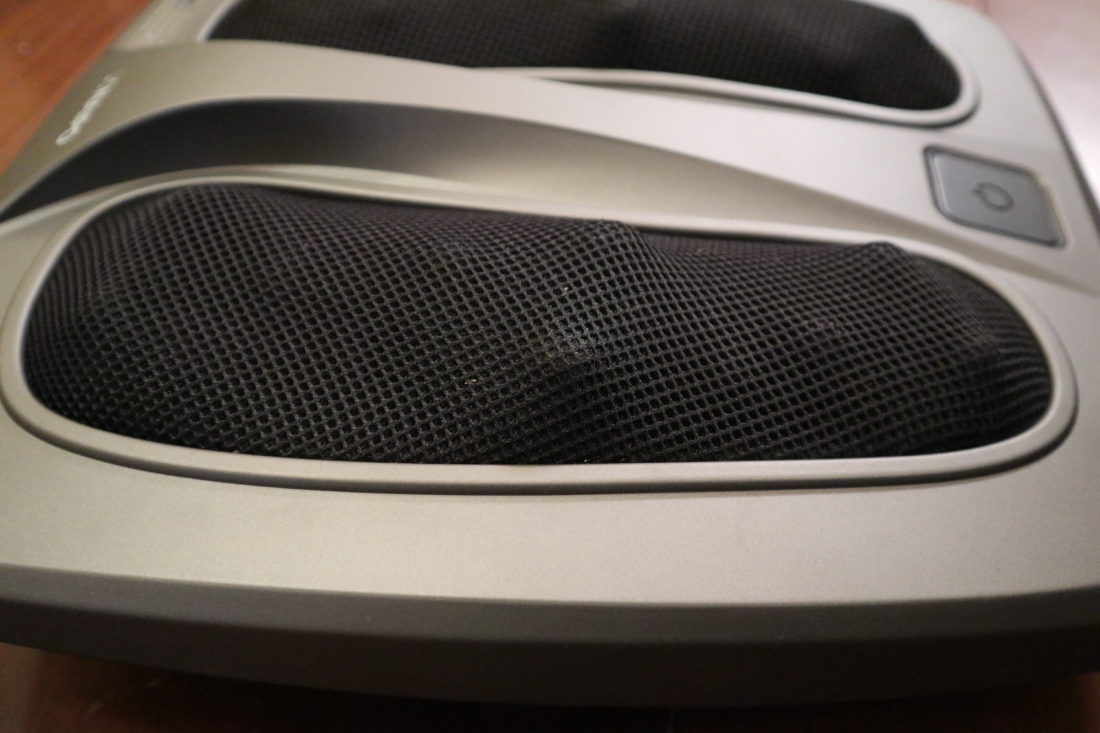 It took me very little time to plug it in the wall, hit the very big button at the bottom with my toe before plunging myself into a relaxing yet powerful pressure point massage. I will be honest, the pressure surprised me. At the beginning. Why? You spent the whole day running around, your feet are stressed and sore, and you already feel pain from walking around. But as you go through the initial surprise of the pressure points given by the rotating massaging nodes, relaxation settles in and you slowly melt. Suddenly, you don't feel your day anymore and you just feel a pleasant rotating pressure. You can let yourself drift and finally, relax.
It would have been great to have more variety. The massage keeps mainly two modes (kneading and heat with kneading) where the rotating nodes change direction between the two functions. It would have been great if the massager had some randomization that avoids following the same path.
Design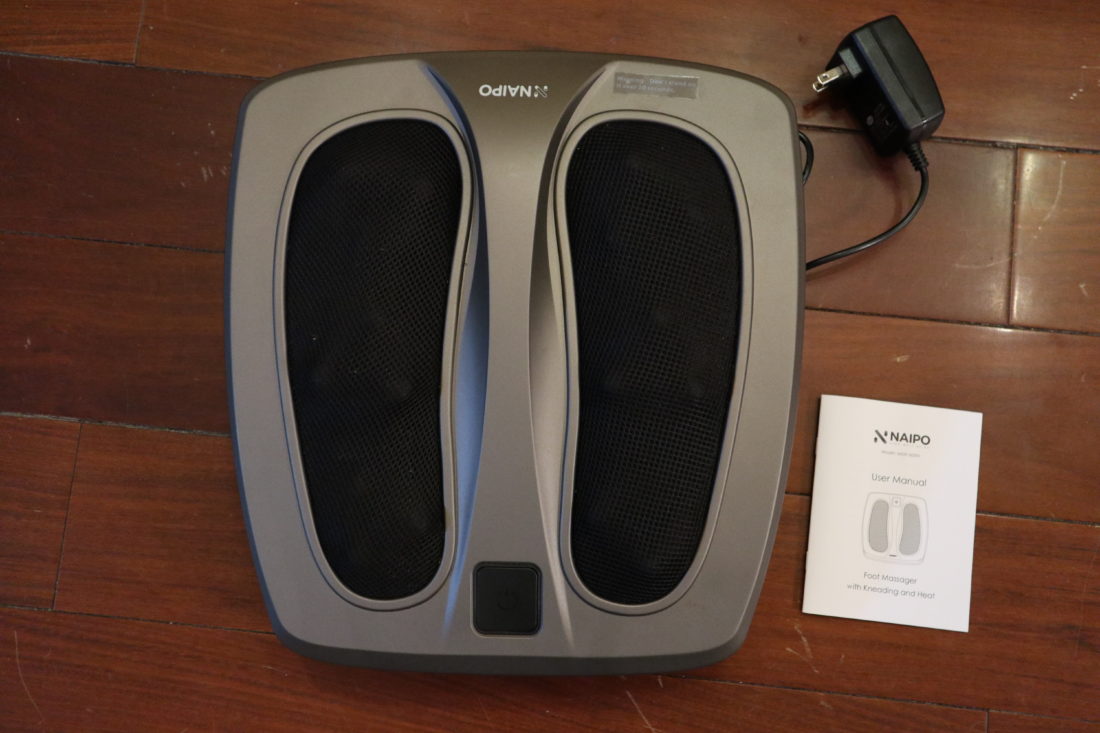 The foot massager is mainly made of plastic except for the section doing the core of the job. The massaging section is covered with a mesh fabric and it gives and overall welcoming feeling. Giving that this is a Shiatsu type of massager, you can also see the bulging pressure point nodes that will make your feet melt – in the good way.
The presence of a very big button at the bottom allows you to easily start it with your toes without bending to reach it. And as you start it, blue lights tell you that the normal deep kneading function is on. Give that big button another swing and you've got yourself the perfect winter companion as the heating function is activated.
Pros
Suitable to all feet size
Good pressure, well fitted to the shiatsu style of massage
Ergonomic design
Small enough for storage under bed
Strong build
Self adjustment to find the perfect pressure and personal comfort zone
Cons
Conclusion
As I mentioned earlier, if you wish you had someone welcoming you home with a foot massage, this is as good as it gets at a very reasonable price. Give it a name if you wish. It will give you all you need after a long day walking or running around or warmth when it's cold outside. More then anything, you will get a nice relaxing moment. And yes, as I wrote this review, the foot massager was ON doing what it does best.
Get your Naipo Shiatsu Foot Massager here on amazon!