If you regularly pursue an active lifestyle, chances are you work out a lot. Whether it is inside or outside, you're always pushing your body to the max. As an athlete, you push your body even more; to become the best that you can be. If you play basketball, swim, run or lift weights, chances are you often push your body to a point where it's sore and exhausted.
Why Get a Massage?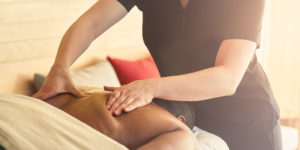 A tired and sore body increases the chances of injury. A deep-tissue massage can help alleviate soreness, tightness of the muscles and prevent cramps and injury. Massages are a total fitness recovery aid. It not only helps to improve posture and correct posture issues, but it is linked to enhanced physical performance and reduced recovery time. We recommend to follow these 5 best Massage Tips to help your body recover better after an intense work out.
1. Use Your Fingers and Thumbs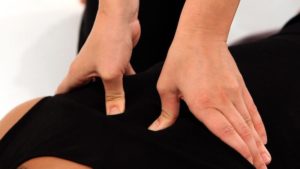 If you're unable to see a masseuse and are giving yourself a massage at home, one of the best massage tips is to use your fingers and thumbs. While a relaxing and soothing massage uses a full-palm technique, a deep-tissue massage needs more fine-tuning and targeting. By using your fingers and thumbs, you can apply more pressure to places that have knots / trigger points or are especially tense. Fingers can also help probe individual muscles and fibers. Remember to lean your body into your fingers to apply pressure instead of pushing down with your shoulders.
If there are hard to reach spots, then Naipo's Handheld Percussion Massager is the best answer. A long handle and multiple massage nodes deliver the perfect deep-tissue massage. Available right now for 20% off.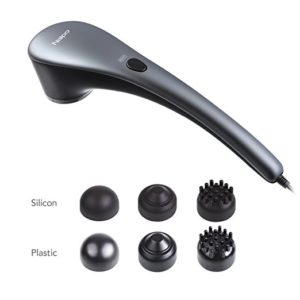 2. Always Use Oil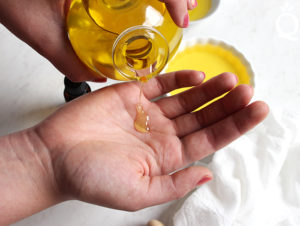 When getting or giving a deep-tissue massage, always, always, always use a massage oil. Massage oil is not only good for the skin, but essential oils can help alleviate stress, calm the body and help to make a massage so much better. Peppermint oil is known to be anti-inflammatory, making it great for active individuals. Learn and read more about massage oils – and which one is the right one for you – in our previous post.
3. Shoulder Massages Are Not a Guilty Pleasure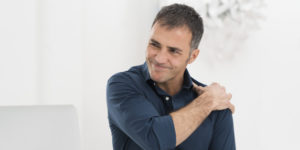 One of life's greatest pleasures is a shoulder massage. We carry a lot of weight on our shoulders, both physically and mentally. This can cause severe tension in the neck and shoulders, especially for people who work in an office and are sitting all day. For active individuals, this tense and heavy weight can be even greater. It's hard to massage one's own shoulders, but an Electronic Massager can solve that problem. Naipo's Shoulder and Neck Massager (which is on sale for 20% off until October 31!) is a great electronic massager. It not only helps relieve tension in the shoulders, but can be used creatively to massage other parts of the body.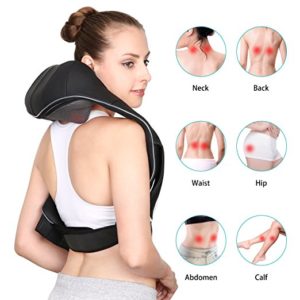 4. Target Specific Muscles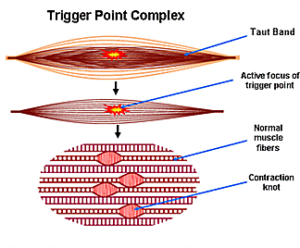 One of the best ways to massage the body is to know which muscles to target. For example, a runner will need a deep-tissue massage that targets their quadriceps, hamstrings, and calves. On the other hand, a gymnast will need a deep-tissue massage that targets the shoulders, forearms, and back. Knowing which muscles to target will help you to know how much pressure to apply on the trigger point that causes the pain and how to massage that one spot, getting immediate relief. You can check the video below to know more about Dos and Don'ts of Muscle Recovery.
5. Travel and Sleep in Comfort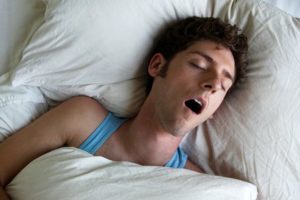 The best time to target sore and tight muscles is immediately after a workout and before/during sleep. During the sleep, your muscles will take the time necessary to recover and build up new tissue. Every sport professional and body builder knows well the importance of sleeping at least 8 hours every night. But if you're sleeping or traveling, how can you get a massage? Naipo's got the answer: you might get a Massage Pillow. Convenience comes in a small, handy package. It delivers a deep-kneading Shiatsu massage that's rechargeable and cordless, making it a must-have pillow for the home. If you are an active person and a frequent traveler, you might find it hard to combine a healthy lifestyle with your travels. Do not worry: we have written a blog post on how to get a good night's rest during a long flight
Related: Most Effective Tips to Creating Better Bedtime Habits