If you're part of the crowd that seems to be on a never ending search for a product that provides all the qualities of a visit with your massage therapist without the toll that can take on your wallet, then this is for you!
Do I dare say I may have found the best company in the market for massage therapy products? I definitely do! I was extremely impressed with how fast my package arrived! The box it came in was a nice surprise as well. A perfect fit for any closet or space for storage.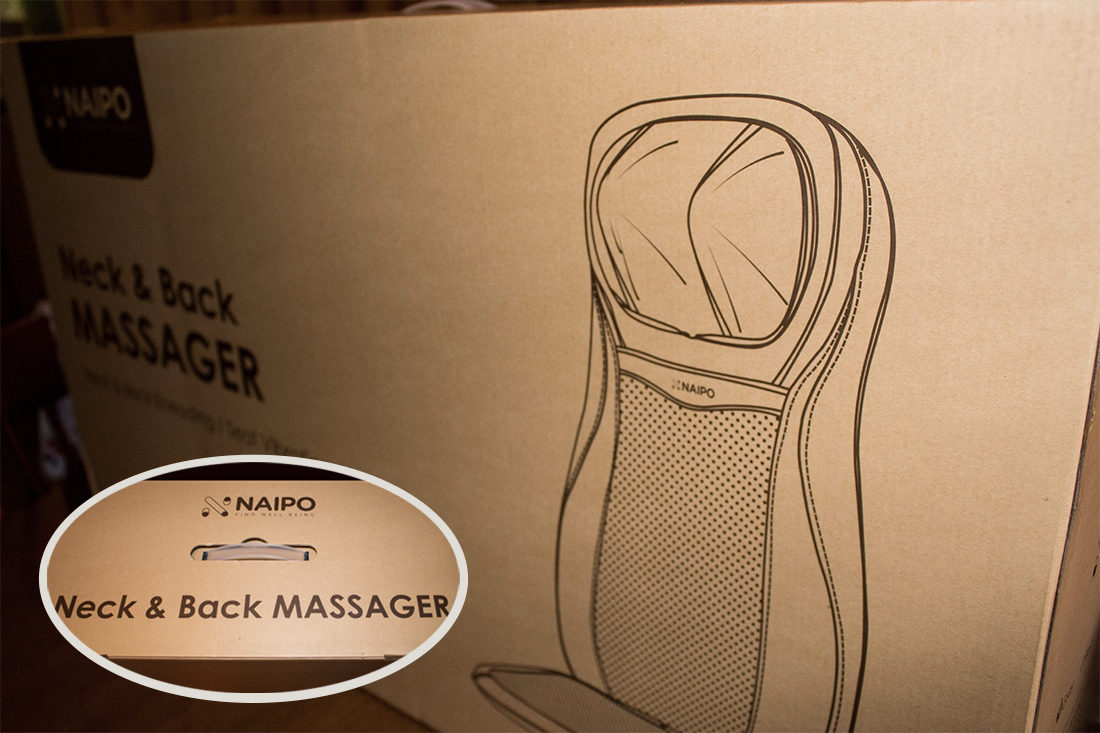 NAIPO Neck and Back Massager isn't your average run of the mill massage chair. With this massager you can tell they have dedicated countless hours, days, and months to ensure each node is guaranteed to feel like human hands, resting carefully on each tired, sore muscle, and providing immediate relief. On your remote you will find on the neck portion of the controller you have the ability to personally customise where the nodes are placed to custom fit your circumstance. Once you have placed the nodes where you like them, you then have the option to rotate the neck massage direction. NAIPO ensured this chair be made to feel like it was created personally for you.
The back massage portion of the controller has an array of controls for you to also personally customise your massage experience. It can be moved up for your upper back, lower, for your lower back needs and has the option full for the full back massage experience. The heating option provided with the controller gives just enough to provide relief for those tired and sore muscles.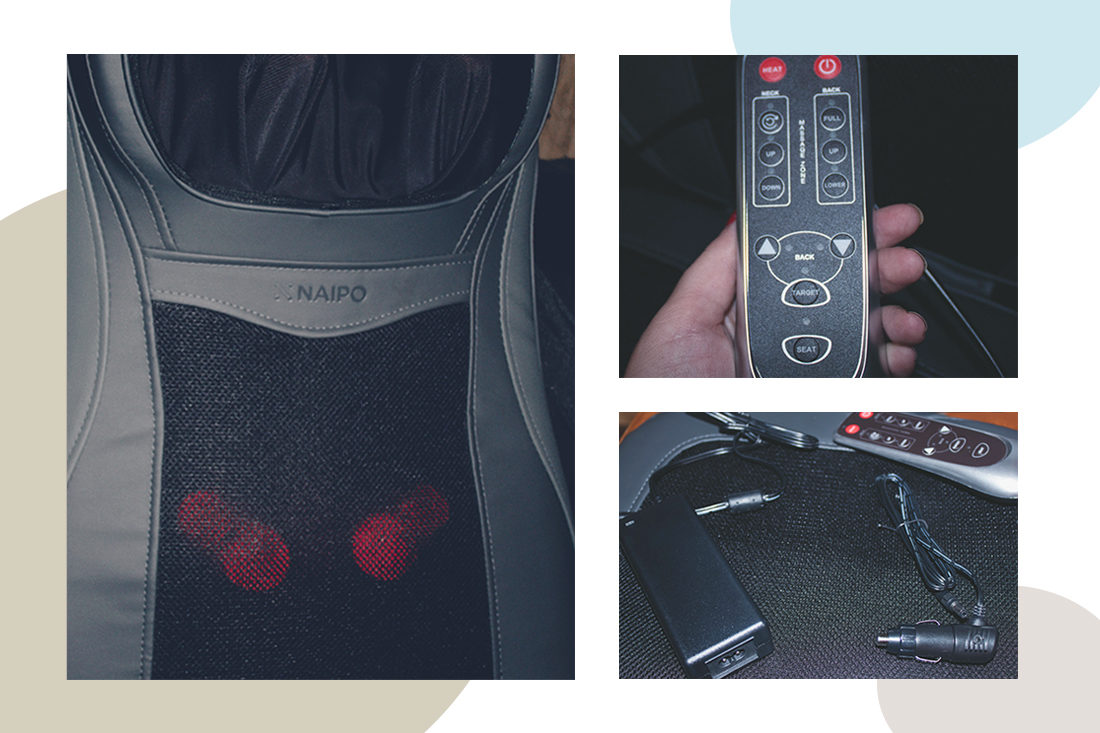 You  decide when the nodes move up or down and can control how they cycle. You have a vibration button option located on the controller as well with three speeds to accommodate your needs for a hip massage. All the options provided with this chair result in the ultimate in home massage experience to be had time and time again for an incredible one time price that I would gladly pay over and over. I can't stress enough the quality of this brilliantly designed machine.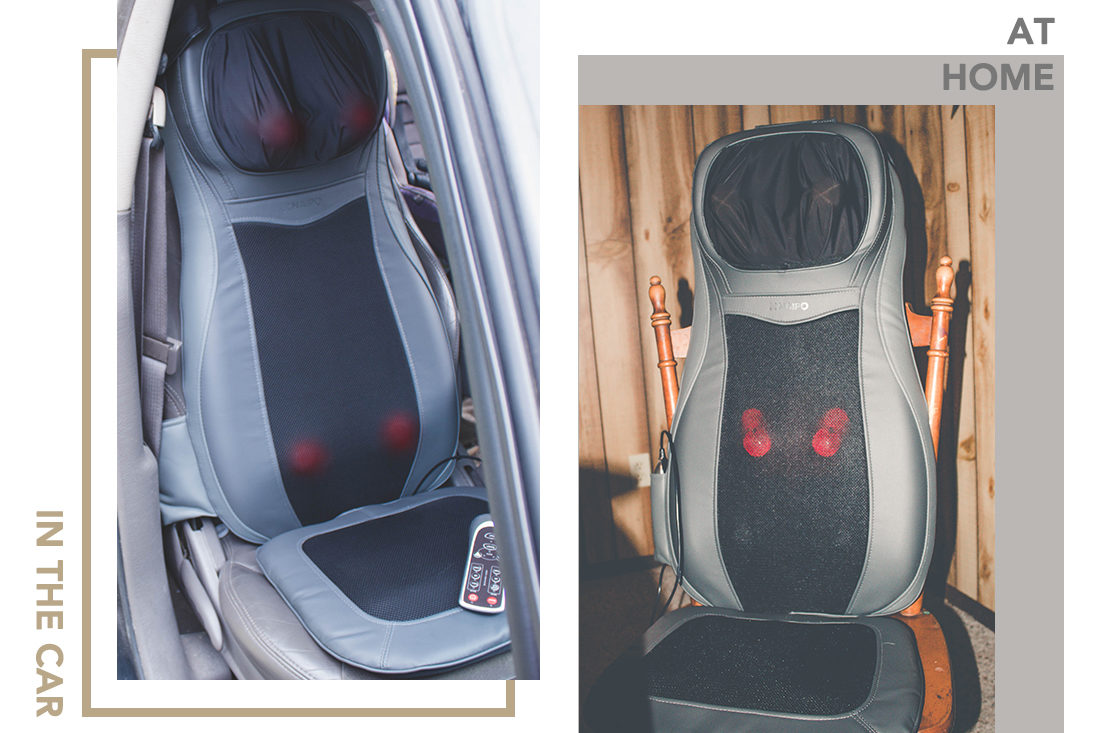 I personally have suffered chronic back issues for several years, if you're reading this and can relate then you also understand that at some point you feel like giving up finding a product that truly does what it suppose to. Since finding NAIPO I no longer am plagued with that issue and feel confident in my decision to stay with this line of products. Their customer service makes you feel like family more than a customer and goes to great lengths to ensure you are satisfied with your purchase. The NAIPO Neck and Back Massager gets major points for being mobile as well. No matter if you are at home, in the office or planning a long trip in your car, they made sure you could take it along for your journey. Making this, the perfect match  for people of all walks of life.
I recommend letting NAIPO be your someone for all your massage therapy needs, they are guaranteed to take excellent care of you! Give this product a try and find  out how excellent it is. Product Info: https://www.naipocare.com/product-mgm-c11c.html