With the start of the new year, it's also a good time to book the year's trips ahead of time. Booking ahead gives you lots of time to think about where to go, and may even save you money, so you don't have to overpay for last-minute flights.
Here are six amazing destinations from around the world that you have just got to visit! Take yourself, your significant other, and even your family.
1 – Morocco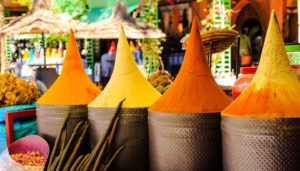 Morocco is one of those exotic destinations that is not far from home. It's warm, inviting, has kind and friendly people, and some of the most tantalizing historic and natural sights in the world. Best of all – it's incredibly affordable.
Marrakech is undoubtedly the most popular destination in the country with its sprawling souks containing thousands of artisan shops with hand-crafted goods, gorgeous riads (traditional Moroccan homes) that add to the experience, and is home to Djemaa-el-Fnaa – the busiest medina in the country.
Morocco is also the gateway to the Sahara Desert. You'll find locals selling Sahara Desert tours in every tourist corner of the country. A 4×4 journey takes you deep into the desert and is not complete until you've had your camel ride. The best-kept secret? A night or two under the stars – without any light pollution or noise, the universe will look brighter than ever.
READ MORE: Your Naipo Travel Pillow Best Practices
2 – Indonesia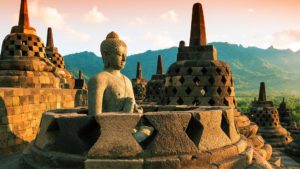 Indonesia is an archipelago all the things that Thailand offers, without the hordes of young, rowdy, backpacking tourists. Wherever you go, you are surrounded by crystal clear waters, a hot sun beating down, and endless opportunity to explore. If you love to swim, snorkel, or scuba dive, Indonesia should be on the top of your bucket list.
Get outside of Bali and visit lesser-known places, such as Yogyakarta. While there is no safe swimming sight here, Yogyakarta is renowned as a center of education, classical Javanese fine art and culture, and is home to ancient wonders, Borobodur and Prambanan. These two massive temples are UNESCO World Heritage Sites that are intricately carved out of stone.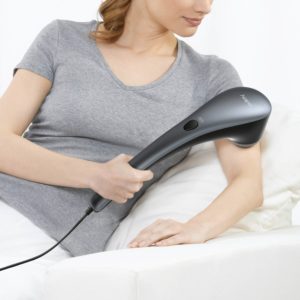 3 – Iceland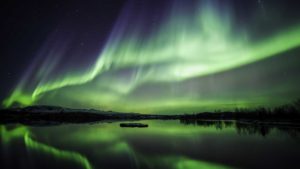 If you're the type of person who prefers somewhere a little colder, then Iceland is the place for you. It's an island nation that – although misleading by name – is not made of ice. It's a country full of friendly people that is best defined by its dramatic landscapes, volcanoes, hot springs, and glaciers. Lodged between Greenland and Europe, it's surprisingly warm and not at all "freezing cold." Well-known for its Blue Lagoon, a hot spring that is reputed to help people suffering from skin diseases – Iceland is best known for its stunning display of the Aurora Borealis (Northern Lights).
Best seen in the winter months of Iceland when the nights are completely dark, these Northern Lights dance in the sky as if in a dreamlike state. They are truly awe-inspiring.
READ MORE: 10 Best Christmas Holiday Destinations
4 – Atlantic Canada

The Canadian Atlantic is home to four of its provinces: New Brunswick, Nova Scotia, Prince Edward Island, and Newfoundland & Labrador. Each province has a unique and breath-taking landscape with the Atlantic Ocean as a backdrop. The Confederation Bridge is the longest bridge in Canada and connects the provinces of New Brunswick and Prince Edward Island, the smallest of all Canadian provinces. A drive over this bridge totals 13km.
The coasts of Atlantic Canada provide many outdoor activities, such as hiking, mountain climbing, and family-friendly activities such as whale watching. Humpback whales regularly visit and if you're lucky, you may even see the elusive blue whale.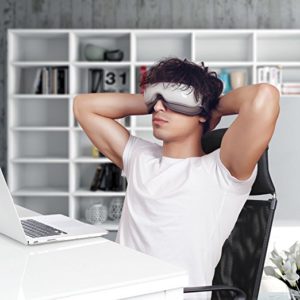 5 – Buenos Aires, Argentina

Buenos Aires is the capital of Argentina. This South American capital is a hotbed of sightseeing, food, nightlife, and history. It's an excellent place to learn to Tango, catch a football match, and visit La Boca, home to the Caminito pedestrian street full of arts and crafts.
Buenos Aires is renowned as one of the street art capitals of the world. Many of the world's best street artists come here to paint their murals on the tall buildings in the city. The best way to see these art displays is to grab a bike and cycle through the city – it's an urban bike-friendly city. Last but not least – if you're willing to take a risk, Argentina offers the most exhilarating skydiving in the world. Enjoy a bird's eye-view of Buenos Aires from over 9,000 feet in the air.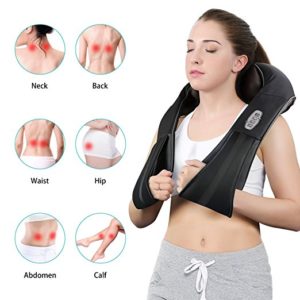 6 – Cape Town, South Africa

Cape Town is the second largest city in South Africa and arguably, one of the most beautiful. It is relatively mild throughout the year thanks to its coastal temperatures. It is an ideal destination for surfers from around the world, excellent for swimming, and spectacular for sightseeing across its rocky coasts. It also has many museums and art galleries for the culture in you.
The most exciting thing to do here other than snorkeling is shark cage diving. Available all year-long, you descend into the ocean inside a steel cage as you lock eyes with Great White Sharks. Don't worry – it's perfectly safe. If this isn't your thing, regular diving is available as it offers amazing views of the diversity underwater.
Want to read more? How do you stay in shape, feel good, and be healthy while traveling? As a frequent traveler, you must learn these healthy tips for traveling!