Spring is officially here! And with that comes the sometimes daunting, other times relieving, spring cleaning routine. For those who love to make a house into a home, we understand the immediate and subtle joys this period can bring. Time to clear out the dust and build up from the winter months! Now is the period where freshness and warmth takes over. And not just outside.
So how do we translate the rebirth of spring into our homes? By adding essential oils to our spring cleaning routine! In case you didn't know already, check here what are Essential Oils and how they are used. 

Besides the aroma, why should I use essential oils in my home?
This is not a novel concept, but there is so much more to essential oils than giving a sweet aroma through the air. Some of you may be preparing an Easter brunch or egg hunts and other fun activities for the kids. Perhaps, you just want to give your home a refresher! No matter what your plan is, there is an essential oil that carries the healing properties you are looking for.
In general, you can use floral or purifying oils to jazz up your home's Easter atmosphere. Floral oils usually smell sweet and can induce a sense of calm in whoever gets a whiff. On the other hand, purifying oils feature antibacterial properties.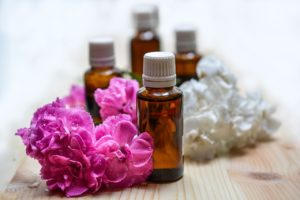 Here are a few ways you can use these oils to bring spring into your home:
1. Purify the air
Different areas experience varied levels of pollution, and that easily builds up in your home. In fact, did you know that indoor pollution could be five times worst than outdoor pollution? Neglecting your home's air quality can lead to asthma, allergies, frequent headaches, and more. Did you know that you can even make your own Aromatherapy Candles with Essential Oils?

2. Deodorize your carpet
With all the action your carpet faces, it can be easy for your carpet to build a gallery of small odors, especially during the winter time! If you are ready to open up your home and remove the stink from your carpet, check out some of these blends. If you have children, they will LOVE it! (So will your pets!)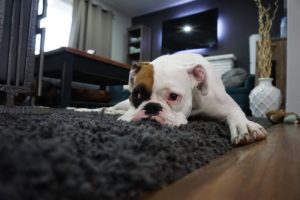 3. Clean clothes
The scent and feel of soft, clean laundry can sometimes feel like a gift from above. There are so many ways to use essential oils that will add to or substitute detergents and fabric softeners. Here is just one way to do this:
Lemon Fresh Linen Wash
2 cups Liquid Castile Soap
1/2 cup Aloe Vera Juice
1/2 cup White Vinegar
1 cup Water
1 tablespoon Powdered Citric Acid
2 teaspoons Grapefruit Seed Extract
15 – 20 drops Lemon (or Lemongrass) oil
Combine all ingredients into a plastic container, preferably one with a pour spout. Give this formula a gentle shake, or just turn upside down once or twice, before every use. For an average load, use 1/4 cup.
For more recipes like this, follow this link.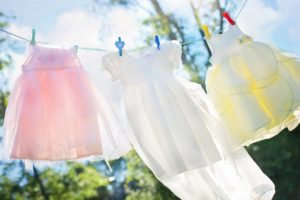 Easter reminds us of the importance of reawakening and refreshing. Why not apply these ideas to your living space? Do you use essential oils in your cleaning routine? Let us know how you like to use them! And if this is not enough, read here how to make your own Home Spa!