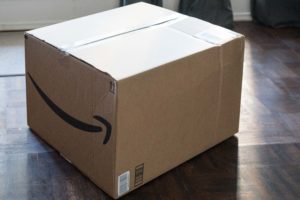 A nice treat waited for me as I got home from work – the Naipo Portable Seat Cushion with Vibration and Heat! It came in a HUGE box – that's Amazon's way of packing thing securely, although it's a little bit of a waste when the actual item isn't that big!
First Impressions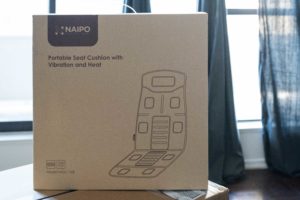 Naipo does a good job of packaging its products so they take the least amount of space, but are also securely enclosed. The box also comes with a convenient carry handle, so that I can take it outside of the home – say, when I am taking a long road-trip.
Once I opened the box and pulled out the Naipo Portable Seat Cushion with Vibration and Heat, I was surprised how soft it was! It feels like the material is made of memory foam or something similar. Each time I squeezed the material, it formed around my fingers. As soon I as I stopped squeezing, the material went back to its original shape.
What's in the Box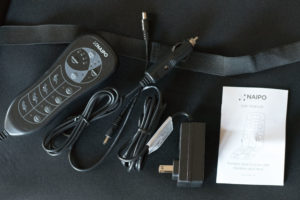 In the box is the massaging seat cushion in a nice black, textured color. Built into the seat cushion is the remote control, which is made of a hard plastic. It has its own little pocket, too! Very convenient! Also in the box is a car charger/adapter, and a wall adapter/plug – so it can be used at home and in the car. Finally, it comes with a nicely sized manual in five languages.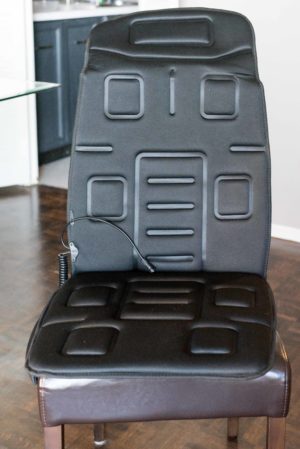 Originally, this massaging seat cushion is made for the car, but it can be used at home, too. Since I don't own a car, the best place to try this was at home. I set the product up on my dining chair and got to work on my computer. Wow – this is really comfortable! It's also surprisingly large, which means it's perfect for very tall chairs and seats.
The remote control has multiple functions. I can control the speed of the massage, control the massage from four different zones, and even turn the heat on or off. At its core, this product is a vibrating massager, it's not a deep-kneading massager like the Shiatsu massagers that Naipo also offers.
At full power, though, the vibration is really strong! It's a little relaxing at full power, kind of like the massage chairs at my gym. I imagine that if I was driving for many hours, this seat cushion will come in very handy when my back and legs start to feel tired.
Design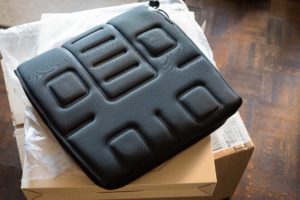 The best thing about this product is how easy it is to fold away and put away. It's not a big and bulky item that will take extra space in the home or car. If I don't want to see it, I simply fold it up, put it back in the box, and place it in the closet or the trunk of the car. Easy, easy, easy.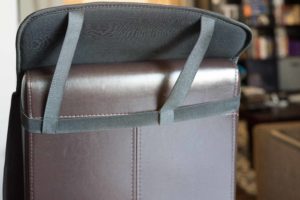 The wall adapter that comes in the box has a very long cord. This is perfect because it makes it easy to plug it in anywhere in my home. There is also an elastic band at the top of the seat cushion, so it can quickly and easily attach to any chair or seat – this prevents it from falling or moving.
Function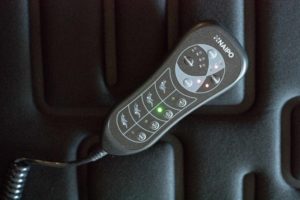 This product has three speeds which also control the intensity of the massage: low, medium, high. The medium speed is perfect, and the high speed can be a little too intense for this to be used for relaxation.
There are a total of eight motor vibrators and two heaters built into the seat cushion. Two located at the neck/shoulder level, two at the middle back area, two near the lower back area, and the last two at the back of the thigh area.
The "Program" function on the remote lets me control each of these areas individually. But, I can turn them all on at the same time if I need them. This is, in my opinion, the greatest feature of this product. It works perfectly every time.
Also, there are four programmed modes (pulse, tapping, percussion, and wave). Although I prefer to set the massage vibration according to my own personal preference than to use programmed modes.
Pros
Very soft and comfortable
Size is large enough to fit even the biggest and tallest seats/chairs
Works for home and the car
Foldable design
Can control all four zones individually
Cons
Heat function is moderate (to be used in the car), so if you're looking for a strong heat function, this product might not be the most suitable!
Conclusion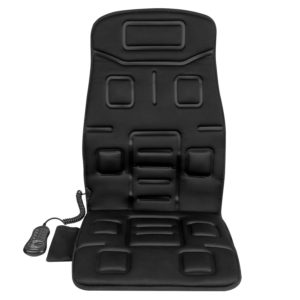 This is a nice product that will be most useful for people who want to get a vibration massage while watching television, or for people who are regularly driving for a long time in their car. It's not a Shiatsu deep-kneading massager, but the vibration intensity can get very high. For relaxation, it does the job!
You can get it on Amazon with free shipping by clicking this link.