The holiday season is upon us – which means buying presents for the whole family! Not an easy task – especially if you don't know where to begin. It takes a lot effort to buy a present that family members will like – so here at Naipo, we've put together a list of the 15 coolest gift ideas for your family.
1. Google Home
Topping everyone's wish list this year is a Google Home. Add a touch of automation to your home by asking Google to turn on the lights; play Stranger Things on TV through Netflix; or even to ask what the weather is like the next day so you're prepared for work. It's had a recent price-cut and can be purchased at Google's own website.
2. Beanboozled Naughty or Nice Jelly Beans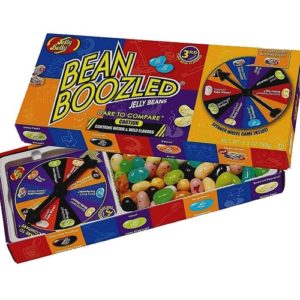 What better way to add a little bit of fun on Christmas Day than to test your luck (or fear) with jelly beans of all kinds of flavors? Will you get lucky with a chocolate pudding flavor, or take a bite of something nasty like stinky socks flavor or worse, canned dog food? This is sure to become a quick family favorite!
3. Christmas Special Edition Neck & Shoulder Massager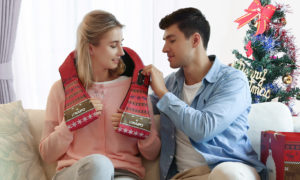 We have created a Special Edition massager that everyone is going to love! Our Christmas Edition Neck & Shoulder Shiatsu Massager is built with convenience and relaxation in mind. The rechargeable design means it can be taken anywhere throughout the home (or even outside!) without pesky wires limiting the range. Deep-kneading nodes get into tough trouble spots on the neck and shoulders to release stress and provide ultimate relaxation. Enjoy now a 10% off using the code: PRLQSF8F at check out on Amazon.
4. Essential Oil Diffuser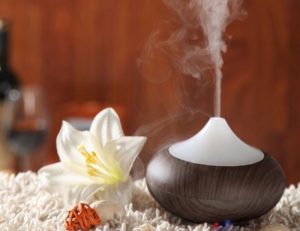 Essential oils and their diffusers are a wonderful addition to the home. Not only do they smell great and double as humidifiers, but they also have healing as well as relaxing properties that make a room become a Zen-like place to relax. Essential oils come in a variety of scents made from many interesting ingredients. Simply put a few drops into a diffuser, grab a book to read or take a nap. An essential oil diffuser is a great gift idea for the yogi in the family.
5. Naipo Back Massager Chair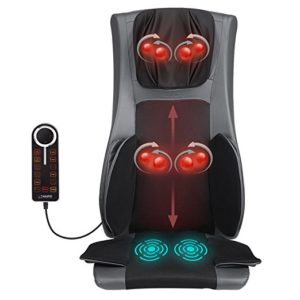 An entire chair dedicated to a massage? Yep – you got it. This handy massager chair is quick to become a favorite with the whole family in your home. Eight deep-kneading Shiatsu massage nodes provide the ultimate pleasure on a chair that has built-in heat and vibration functions. It's available on Amazon for 6% off regular price using the code: IMX7OHPA.
6. Literary Subscription Box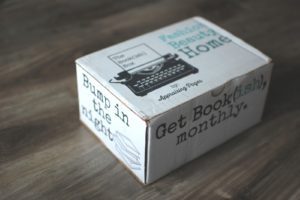 For that bookworm in the family, sign them up for a literary subscription box! Each month, they will receive a box full of books and other goodies that will keep them entertained until the next month. As with all subscription box services, you can cancel at any time.
7. Amazon Prime Membership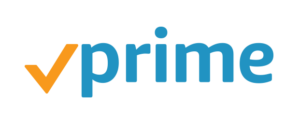 The ultimate always-a-good-gift-idea. Good for family and friends, an Amazon Prime membership promises one or two-day fast-fast-fast shipping for free, every time. It also gives them the ability to get free books for the Amazon Kindle mobile app to read e-books on the go, as well as access to Amazon Prime videos, music, and movies.
8. Airfryer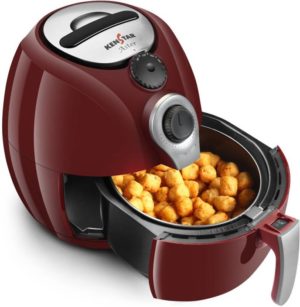 Keep the love of fried foods in the family, but with a healthy twist. Just a tablespoon or less of oil can make the same delicious fries, nuggets, chips or other fried foods – compare that to an entire cup of oil just to make French fries! Airfryers are healthy, quick, and delicious. A perfect addition to any kitchen.
9. Eye Massager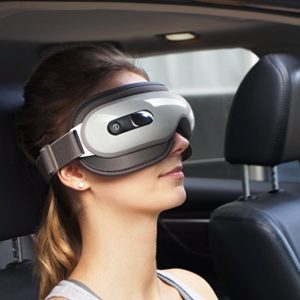 After a long day working behind a computer – the eyes can get very strained – and this can cause migraines or headaches. Naipo's Eye Massager is the perfect remedy. It fits comfortably on any size head, and thanks to heat and compression technology – relief is just a few minutes away. Currently available for 10% off regular price using the code: UAAEIT3Z.
10. Rock Band for PS4 & Xbox One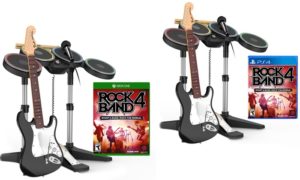 For the guitar-hero in the making, the rock & roll teenager, or the dad who never grew up, Rock Band is the ultimate Christmas gift to rock out to for many hours. A bundle package includes the game, a drum set, a mic, a guitar, and a bass – so the whole family can join in on a jam session.
11. Sandwich Maker
Make healthy breakfasts in just five-minutes with a sandwich maker that can fry an egg, toast your favorite bread, and warm up some cheese and precooked meat all-in-one. There's almost no work involved! Oh, yeah, breakfast is back.
12. French Press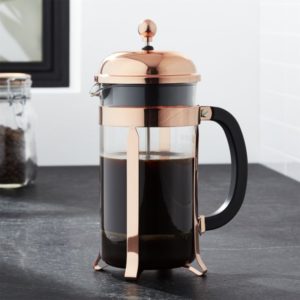 A French press is an affordable coffee maker that is guaranteed to make great coffee every time. Simply grab ground coffee bean, add hot water, and let it steep – then, pour into your coffee mug or thermos to enjoy a smooth, hot cup of joe. Available at many retailers and on Amazon, for $25 or less – a French press is a coffee lovers dream.
13. Waterproof Bluetooth Speaker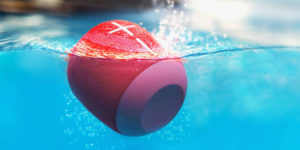 While the summer season is still far away, having some protection against water on your new Bluetooth speaker is a must-have against accidental spills. Make sure to buy a Bluetooth speaker with a large battery so you can listen to your favorite tunes all day long. It doesn't hurt to try out the product in-store – just so you can test the sound quality.
14. Naipo Shiatsu Seat Cushion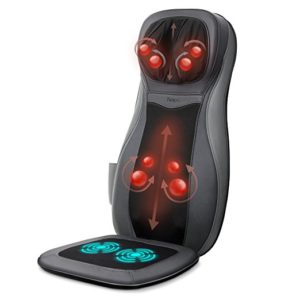 For the mom, dad, or grandparent that sits all day for work or has a bad back, Naipo's Shiatsu Seat Cushion is a relaxing accessory to any seat in the home or office. It's a wonderful feeling to get a deep-tissue massage while you work away on the computer. Now at a discount of nearly $20 using the discount code: T87KM392.
15. S'well Insulated Stainless Steel Water Bottle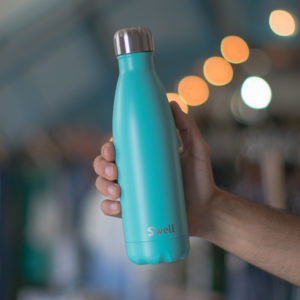 Not only is a S'well water bottle great for taking your drink on the go, but thanks to its smart design, your cold drink stays cold for many, many hours. It keeps drinks hot, too! Pour in your favorite coffee in the morning and by the time you get to work, it's still hot – amazing! Best of all, S'well's bottles come in many sizes, colors and designs – so you can get that artistic piece for the creatives in the family.