Summer has arrived and with it, blue skies and sunny weather. So it's time to make the most of this happy season by going outside. Spending time outdoors also has a big benefit – you get some much needed vitamin D. Join us as we explore vitamin D and what it does for our bodies and our health.
What Are The Benefits of Vitamin D?

Vitamin D is created by our body through sun exposure or is gotten through certain foods. Vitamin D has a number of benefits including:
Helps with cardiovascular health
Prevents bones from becoming brittle, weak, or misshapen
Prevents osteomalacia in adults
Prevents rickets in children
Promotes bone growth
Protective against osteoporosis, type 1 diabetes, and some cancers
Regulates insulin levels for better diabetes control
With a number of health benefits including protection and prevention of major diseases, making sure we get enough vitamin D is an essential part of staying healthy. However, vitamin D deficiencies are on the rise, with "three-quarters of U.S. teens and adults being deficient in vitamin D". This has been attributed to a number of factors ranging from the rise of air conditioners so people spend more time indoors; pastimes centered around staying indoors (i.e. TV, video games, and the Internet); more indoor jobs and less outdoor work; and fears of developing skin cancer which means people are avoiding spending time outside.
No matter the reason, there are two things that you can do about it: Eat foods rich in Vitamin D and spend time outdoors.
Which Foods Have Vitamin D
There are plenty of popular and healthy foods that contain vitamin D. Many can be purchased at the local supermarket or grocer, or can be bought online. Here is a sample of the most popular foods with vitamin D, as well as the foods that have the highest amount of vitamin D in them.
Portabella mushrooms, brown mushrooms, shiitake, and white mushrooms
Trout, salmon, mackerel, canned tuna, and caviar (fish roe)
Lean ham, pork chops, lean beef roast, chicken, turkey, and beef liver
Fortified milk, soy yogurt, tofu, and orange juice, soymilk, almond milk, orange juice, and cereals
Eggs, cheddar cheese, and Colby cheese
If you find that you cannot get enough vitamin D due to budget limitations or because you cannot access this type of food, you can try a vitamin D supplement or cod liver oil. Both of these can be purchased from supermarkets, health food stores, some drug stores, or online.

Getting Vitamin D from the Sun
As mentioned, you can get vitamin D from being outdoors in the sun. The sun creates two forms of ultraviolet rays – UVA and UVB. UVB, once hitting our skin, will cause vitamin D synthesis. What happens is that a chemical is created which is later turned into vitamin D once it reaches our liver through the blood stream.
Outdoor Activities to Get More Sun
If you are stuck for outdoor ideas, here are a few fun things you can do outside in the sun this summer.
Badminton
Basketball
Camping
Eating outdoors
Football
Golf
Hide and Seek
Hiking
Playing in the park with dog or kids
Running
Swimming
Tennis
Visiting a fair or a carnival
Walking
Watching a parade
And more!
Just remember to drink water (even hot water) when doing activities outside this summer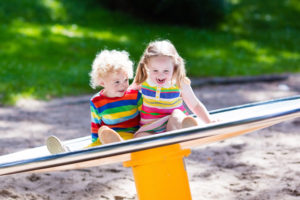 Conclusion
As important as vitamin D is, it's important to note that prolonged exposure to the sun's rays over time could possibly lead to skin cancer. We suggest that you use protection like sunscreen and keep full exposure to a minimum (but be sure to make sure you still get some sun). In the mean time you can get all the vitamin D you need from great tasting foods. We hope you have a good and healthy summer.