It's been a crazy week (or weekend). So you get a new hair cut, meet with friends, and perhaps dabble in a bit of fine dining. Yes! Today is YOUR day!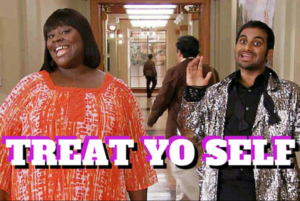 But what about every other day? 
When it comes to self care, many people confuse it with a "Treat Yo Self" mindset—a short term remedy for one of those hellish weeks. Treating your self is a great way to feel good and boost your self-esteem for a day or two. Self care, on the other hand, is performed regularly over a longer period of time.  
It is a very active and powerful choice to engage in the activities that are required to gain or maintain an optimal level of overall health. And in this case, overall health includes not just the physical, but the psychological, emotional, social, and spiritual components of an individual's well-being.
But what does that look like? Here are a few examples:
For the Mind:  Edit your social media feeds, and take out any negative people. You can just "mute" them; you don't have to delete them. 
For the Body: Activate your self-soothing system. Stroke your own arm, or if that feels too weird, you can moisturize or use a personal massager.
For the Soul: Check in with your emotions. Sit quietly and just name without judgment what you're feeling.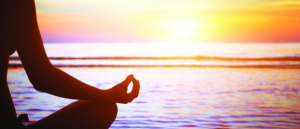 2 reasons to add massages to your self care routine
Clearly, there are tons of ways to take care of yourself. Regular massages, though, are a smart way to address your  health and happiness.
1. An ounce of prevention is worth a pound of cure
The price of healthcare is a scary thing to think about these days. Many of our too busy too tired lifestyles seemingly erases the possibility of taking a break for a change. But each skipped opportunity to care for yourself will come back in extra digits on the hospital bill. Brian Critchley, owner of OM Central Jersey Massage & Yoga states,
"By seeing a massage therapist regularly, you can prevent minor skeletomuscular injuries from becoming major problems that could lead to loss of mobility or flexibility later in life."
But let's address the elephant in the room: massages are not cheap. And guess what? Neither are prescription drugs, doctor visits, physical rehabilitation  and….well, you get the drift. Consider reserving a couple of days to get a massage. Or, to offset preventable health issues and expensive invoices.
2. It Feels Good AND Is Good For You
There are few things in this world like massages. Many of our feel good go-tos are things that are typically bad for us. Cigarettes, alcohol, junk food are just a few. Massages have been a longstanding champion of healing and pleasure, and have proven physical, emotional, and mental benefits. They provide relief when your body is tense, and a dreamy-like state as the stress exits your system.  No matter what kind of day you had, a massage will make you feel better than before.