Here we are: it is time for the monthly exclusive Naipo Deals! For January, we have selected some of our best seller massagers, ever green and new releases. We have thought that after such a lovely Christmas, you would appreciate some great discounts to keep you warm and relaxed already from the very first days of 2018. All the coupon codes are valid unti January 31, 2018. Let the show begin!
1. Full Body Massage Chair Pad (30$ OFF)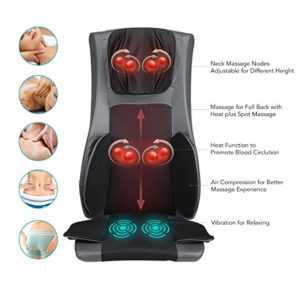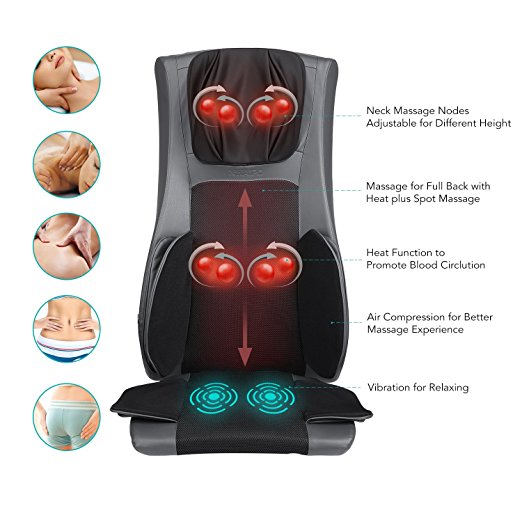 This amazing chair pad features 8 massage nodes that will release a Deep Kneading Shiatsu Massage in multiple parts of your body: neck, shoulders, upper back, lower back, tights. No need to spend a fortune in salon fees, you will have your private therapist at home! Use the vibration function and the heat function for an extra comfort!
Coupon Code: L8SCXB9W
Discount: 249.99$ instead of 279.99$
Product Link
2. Deep Kneading Foot Massager (10$ OFF)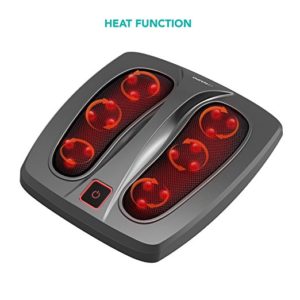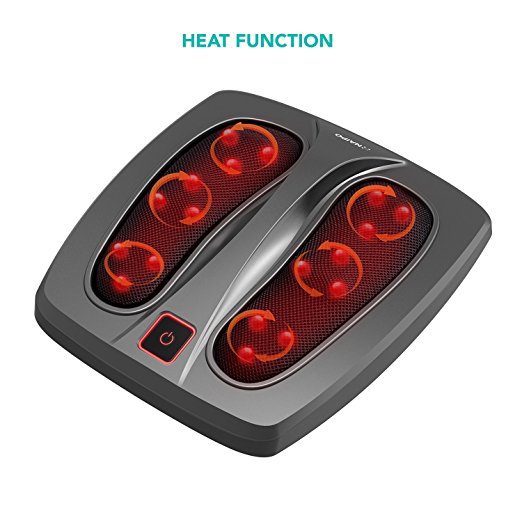 A true heaven for your sore feet! With dual foot beds that pack 18 massage nodes under soft mesh, this foot massager with heat applies circular motion and deep kneading to acupressure points, releasing tension and easing tight muscles. It features an optional infrared heat therapy radiating gentle warmth, for an enhanced soothing of achy feet and improve metabolism. Don't miss this chance!
Coupon Code: LT3PLT2A
Discount: 49.99$ instead of 59.99$
Product Link
3. Cordless Neck & Shoulder Massager With Heat (10% OFF)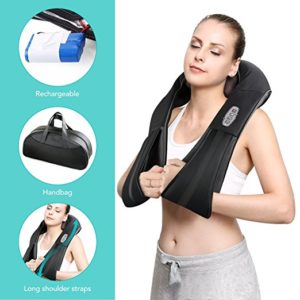 Bring the Well-Being with you everywhere! Thanks to its fancy, cordless design, this neck & shoulder massager delivers an incredibly soothing massage experience. If the battery runs out, just need to plug it into the charger cable. The included car adapter and carrying bag even make it easy to take on the road with you for your daily commute. At the touch of speed button, three distinct speed modes will offer a multifunctional tissue massage experience.
Coupon Code: YX3JP5EC
Discount: 10% OFF
Product Link
4. Cordless HandHeld Full Body Massager (10% OFF)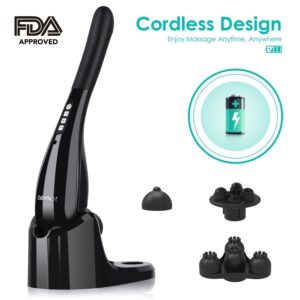 A true masterpiece of self-massage: powerful and intensive, this handly percussion massager relieves tired and aching muscles, improve circulation and speed muscle recovery. It features 3 multiple & changeable attachments designed for your different needs in the process of self-massage: Trigger Point Massage Node; 3-Point Round Massage Node; Intensive Massage Node. See more on the product page!

Coupon Code: OIQDD4L4
Discount: 10% OFF
Product Link
5. Eye Massager Mask with Vibration and Heat (20% OFF)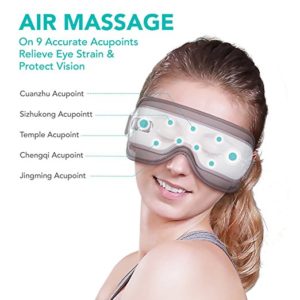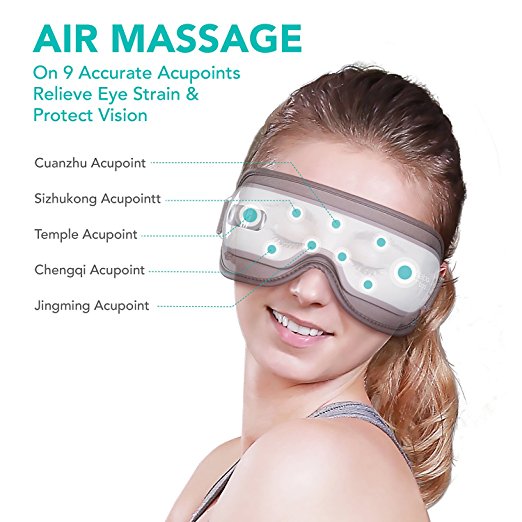 Sit down, close your eyes, and just relax! This amazing massager has been produced in cooperation with Breo, a company specialized in eye massagers for more than 20 years. It has been thoughtfully designed with a light heat function that will deliver tender warmth between 38℃ to 42℃ to promote the blood circulation and make you feel relaxed and comfortable. It also works perfectly for dry eyes after long day of work or study.

Coupon Code: ZFESBDS5
Discount: 20% OFF
Product Link
6. Full Back Massager Shiatsu Seat Cushion (10% OFF)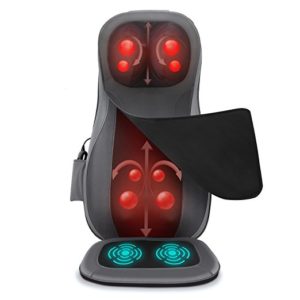 Customized and fully optimizable back massager: with this versatile seat cushion you will be able to enjoy your exact desired massage thanks to the setting hand-held control unit. Chose between 3 massage zones, pin-point shiatsu and kneading massage with optional heat function. Perfect for a use at home, office, or in the car. Includes AC adapter and car adapter.
Coupon Code: 7WDBOADU
Discount: 10% OFF
Product Link